Welcome to the first day of December in a changing world. No blue hinges the sky. It's all gray and cold and still as I write. A soft snow begins to fall. Cedars stand like sentinels. Crows call to each other. Grass is still green but covered in frost. I look back through the decade, about what in this world–in a rather exponential way–has changed drastically. Yet, other changes have happened via slow attrition. I think of all the stories that have enhanced me, caused me to question things, entertained me, made me grow. Many fiction elements unsettle me, but I prefer hard truths over comfort. I also like stories that don't ignore nature, for those are the most compelling and have been since I was a child and read my first books: fairy tales, always with mushrooms, trees, flowers, animals, insects, caves, dark forests, oceans, rivers, and icy mountains. As we near the end of a memorable decade, I will share my favorite stories–whether written on the page or filmed in moving pictures–that encompass these things and more.
By the way, trying to pick a yearly favorite is tough. Very tough. There are so many other novels and films this decade I really deeply appreciated as well.
2010
Novel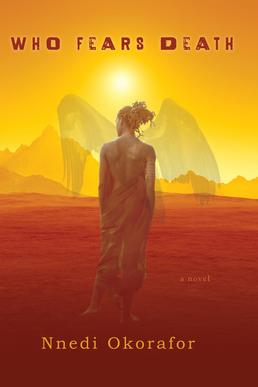 Nnedi Okorafor's Who Fears Death. Taking place in post-apocalyptic Africa after a nuclear holocaust, Who Fears Death is a story wherein class divisions, genocide, rape, and other horrors seem to manifest into a monster built by human greed and environmental devastation. The novel takes into consideration local spiritual beliefs, including sorcery, in regards to such issues as treatment of animals and class divisions due to skin color, but it can also be read as a quest story where the main character, Onyesonwu, survives in a harsh, complex world. The speculative novel is also reflective: science fiction becomes real.
Film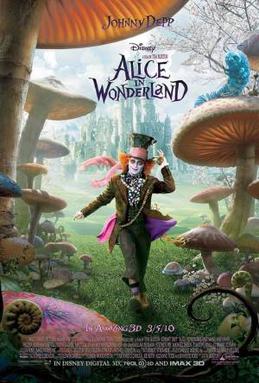 Tim Burton's Alice in Wonderland. Harkening back to those early days when I read fairy tales that were close to nature, Alice in Wonderland is one of the tales that has stayed with me through decades now. Tim Burton's version in 2010 wasn't my favorite retelling, but it did bring back some stellar memories of the story I grew up with. What young girl or older woman doesn't crave an adventure now and then? For those of us who are interested in the natural history of animals found in story form or even who like to find symbolism of various mathematical concepts, Alice in Wonderland and Through the Looking Glass meet our expectations.
2011
Novel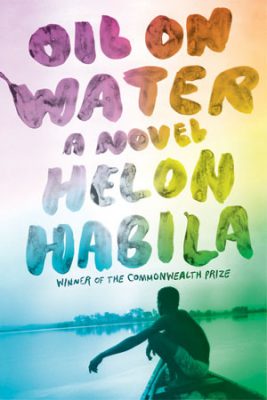 Helon Habila's Oil on Water. Set in the Niger Delta, this story has journalists uncovering a kidnapping as well as exposing the two worlds of oil: rich barons taking what they want while contaminating waters, destroying villages, and killing animals and plants vs. those who are on the other side of the equation, living in fear, without clean water and healthy fish and livestock. Arisen from the latter side is an animist cult with a militant leader. The author's descriptions bring the reader into the story. Reading from Canada, I felt I walked into the sad streets of Niger's Delta region, and my heart broke. See my chat with the author here.
Film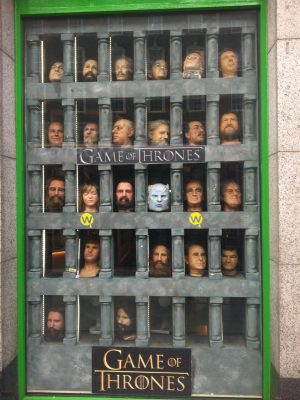 David Benioff and D.B. Weiss's Game of Thrones. The show is based off George R.R. Martin's A Song of Ice and Fire book series, the first of which is titled A Game of Thrones. The film series is one of my favorite shows of all times. It has everything I look for in film: lore, strong characters, loss, mystery, humor, people you love and people you hate, great movie score and song, a variety of different biomes, romance, family, friendship, and community. I wrote an article this year called The Beautiful and Dangerous Ecology in A Song of Ice and Fire. I know a lot of people were not thrilled with the show's ending, but every time I rewatch the last episode, Arya's smile as she heads west on the ship brings it home to me.
2012
Novel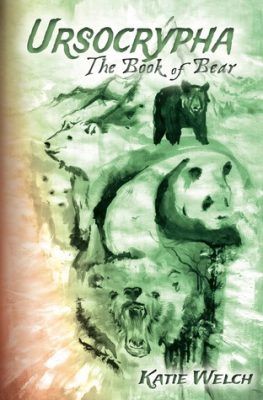 Katie Welch's Ursocrypha: The Book of Bear. It's not often that I get to meet authors whom I've interviewed, but after talking with Katie Welch in an email interview, we met once for coffee at Christmas in Kamloops, BC, and another time worked together at a reading at Vancouver's Word on the Street. It was a great pleasure meeting and talking with her about our similar local concerns. Living in British Columbia, we were both worried by the oil pipeline expansions proposed in BC at the time (most particularly the Northern Enbridge Gateway project) and what effect the pipelines would have on local indigenous peoples as well as wildlife. Katie's time in the wild gave impulse to her fiction. The story mingles narratives and totemic relations with several types of bears, including a spirit bear, polar bear, and panda bear.
Film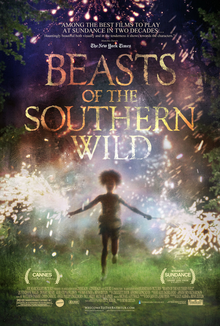 Lucy Alibar and Benh Zeitlin's Beasts of the Southern Wild. The film won several awards, including the 2012 Sundance Film Award. I've seen Beasts many times and have read Alibar's one-act play (Juicy and Delicious) upon which the movie was based. The images in both the play and the movie are stark and symbolic–particularly that of the once great aurochs, frozen in ice sheets, now thundering into life after huge chunks of ice begin melting and falling dramatically into the ocean. Beasts has a strong impact. Like written fiction, the tale succeeds when the story has depth and heart; with film you also find wonderful acting and cinematography. But maybe why it works so well is that despite being a movie in which magical realism takes place, the concept of the Bathtub is all too real if we imagine how climate change has affected communities–and how it will continue to do so. It creates new myths: we don't need white men in capes and suits to save us. The potency of this film has to do with the young but incredible hero Hushpuppy, played by Quvenzhané Wallis (nominated for an Academy Award). She is an old soul and has a deep, warm, and authoritative voice but is also vulnerable. My spotlight of the film is here.
2013
Novel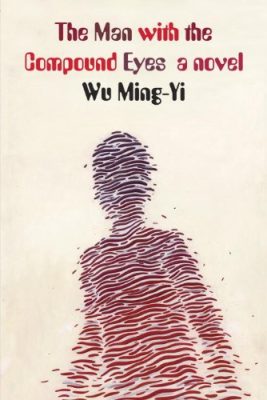 Wu Ming-Yi's The Man with Compound Eyes. Great fiction often takes readers to places we've never been and lets us know about different myths and landscapes; Ming-Yi's novel did just that, and fortunately I was able to talk with the author a few years later. The Man with the Compound Eyes is a story of different eyes/perspectives that reflect on losses in Taiwan, whether love or the health of the surrounding sea and land. The story unites a mythological swimmer named Atile'i from the island of Wayo Wayo and a modern woman named Alice; together they uncover a mystery. It's a story of change and love, living within nature, and despair. The novel addresses several environmental impacts like climate change, trash vortexes, whaling, construction, and seal hunting.
Film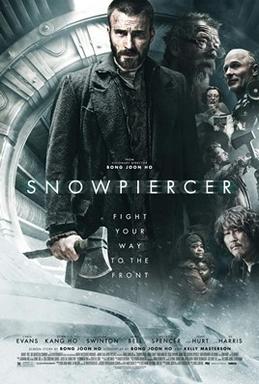 Bong Joon Ho's Snowpiercer. There's a lot of terrible movies out there when it comes to depicting climate change in fiction, and most of the movies–though they are awful–are mentioned a lot in articles that try to explain contemporary fiction about climate change. To me, this lends mere platitudes to the study of climate change topics in literature. Snowpiercer does not fit in the awful category, not even close. It's a terrific movie starring Tilda Swinton, Chris Evans, Jamie Bell, and others. The world is one in which a climate change experiment has killed all life on the planet except for those who have boarded a fast train called Snowpiercer, which travels around the world. The train community is reflective of the disparity of the world once lived on the outside of the train. Nobody can leave because of the glacial climate outside. From the inside of the train unfolds a psychologically thrilling drama about authority, class division, resource distribution, torture, and more.
2014
Novel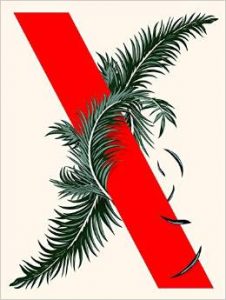 Jeff VanderMeer's The Southern Reach trilogy. The New Yorker called VanderMeer "the weird Thoreau." His breathtaking and groundbreaking stories are unique for our times. The author's Twitter feed is ruled by genuine fascination of the flora and fauna he finds, and is trying to conserve, in his back yard in Florida. VanderMeer seems to always have a fresh perspective on things and writes by blurring genres and defying expectations. Similarly, Southern Reach (Annihilation, Authority, and Acceptance) have the audience gobsmacked about the wild nature surrounding a place called Area X. A team of women go in to investigate the area; previous teams have not survived. If you have read some classic weird fiction, you might recognize some old tropes–but with a new twist. See Jeff's thoughts on the writing of this trilogy in my interview with him.
Film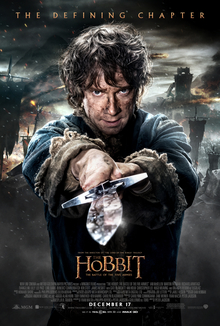 Peter Jackson's The Hobbit: The Battle of the Five Armies. I think for most of us Lord of the Rings fans, The Hobbit film adaption would never be quite as good as LoTR's. But I still loved the movie. I had my own weird reasons. I actually liked it that Peter Jackson began introducing more women not in the original novels, such as Tauriel. I was a fan of Evangeline Lily from "Lost", who played Tauriel. The Hobbit was also a favorite childhood novel, so seeing it filmed, even if adapted loosely, was still exciting. Give me one of my favorite childhood stories, some epic wit, and vast forest scenes of yore, and I'll include the film in my decade's favorites list. When I posted the 600th book at this site, on August 1, 2018, I included a legendarium article about J.R.R. Tolkien's Middle Earth universe. The article covers how Tolkien's imaginal world favored nature over industry–a reflection of his times. We're still calling for nature over industry decades later. And we're still telling stories about it.
2015
Novel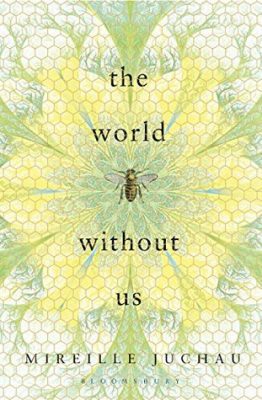 Mireille Juchau's The World Without Us. Travel to the Australian rainforest as you read this haunting and brilliant novel. It's an evocative story about environmental degradation. Juchau's prose is poignant; we can almost palpably feel the losses and extinctions happening page by page, not just with surrounding wildlife but with personal reflection and silence. Family secrets and quirks are written with cadence and stylish prose. The novel's characters are eccentric yet empathetic, understandable yet haunted. A storm is coming.
Film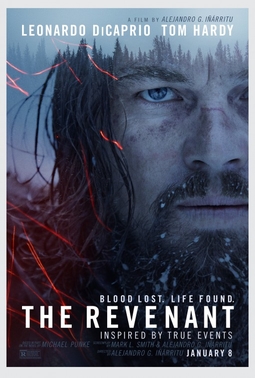 Alejandro G. Iñárritu's The Revenant. The movie, starring Leonardo di Caprio, was based upon a real 1820s fur trapper who got mauled by a bear and was left alone to survive and crawl back to safety. The event took place in the 1820s, and Alejandro wanted to film such harsh wilderness as realistically as possible. While the movie was exciting to watch, the story behind its filming made me feel a sense of huge loss of wilderness between the 1800s and now. Alejandro Iñárritu was insistent on capturing the wild as it was back then, which called for capturing natural light at the precise window of time, traveling to places that had enough wild left in them, and so on. The actors and film crew even had to go to the South Pole, in southern Argentina, to find snow at one point.
2016
Novel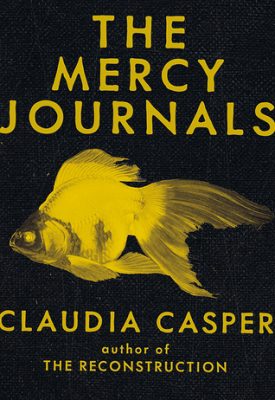 Claudia Casper's The Mercy Journals. It's no secret I like fiction for its ability to travel the world and bring me to new places, but sometimes I like to read stories set near my own back yard. Claudia is another person I have had the opportunity to work with in person, and interview. The Mercy Journals offers a view into the near future of British Columbia after climate change has resulted in a far different world than the one we know today, a world in which a Mexican border horror wall comes alive, a world in which the surreal, bizarre, and beautiful begin to triumph via character redemption and hope. Sometimes you just really connect with down-and-out characters like Allen Quincy (nicknamed Mercy) who seems dead inside but then starts to turn around. Even three years later, I haven't forgotten his story.
Film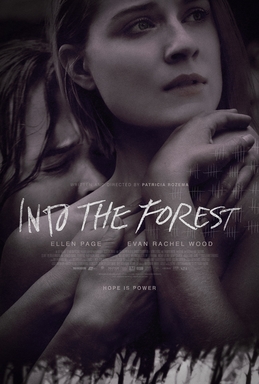 Patricia Rozema's Into the Forest. The movie is based on Jean Hegland's 1998 novel of the same name. Set in the Pacific Northwest, thus close to my heart, this movie is about a family's reaction to electricity suddenly being shut down in their local area. No real explanation is given about the power shut-off, so the story explores what-if's, and some alternatives to life without electricity. Actors Ellen Page and Evan Rachel Woods are perfect together as sisters who ultimately enter a metaphorical fugue state–a state unlike what they've known before–where things like electricity and the many material possessions they once knew cease to have the meaning that they once did. The forest surrounding their old "home" is beautiful and resourceful.
2017
Novel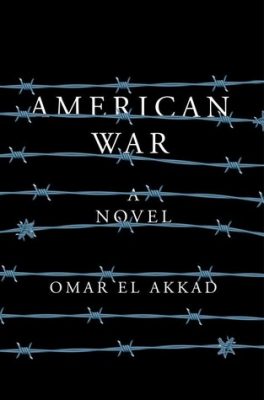 Omar El Akkad's American War. Quill & Quire noted that American War "has gone from being dystopian fiction to a work of historical naturalism before it's even published." The novel is set about half a century into the future after worsening climate and political changes. During a second civil war we follow the story of Sarat, who has what Omar told me is a "defiant curiosity". When I spoke with Omar, I asked him about speculative fiction happening before the story is over, and he remarked: "I think the purpose of all good speculative fiction is to adjust in a grotesque manner the variables of the physical world in an effort to more easily explore something about what it means to be human. In that sense, it is a very strange time to be writing speculative fiction, in large part because the world seems every day to be headed in its own grotesque direction, one very few writers could have imagined–reality seems constantly on the verge of out-fictioning fiction." See my interview with Omar here.
Film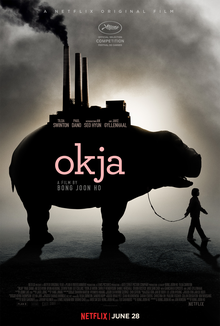 Bong Joon Ho's Okja. I really like Bong Joon Ho's stuff; this is my second mention of his films in my favorites list. Psychological thrillers take many forms, and one form isn't "stuff that might happen from an evil person" but "stuff that already happens from an evil person". I cried like a little girl when I watched this movie. It's about a little farm girl named Mija trying to save her superpig named Ojka. She's loved this pet since it was a baby on her folks' South Korean farm. The pig, a product of the Mirando Corporation's genetic modification program, is taken away from Mija when it gets to be an adult, and Mija goes on a trek to get her beloved Okja back. The pig is being treated terribly by the corporation. For any animal lovers and pet owners out there, we know we'd fight too.
2018
Novel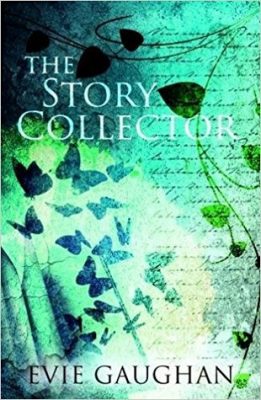 Evie Gaughan's The Story Collector. So many great novels came out in 2018, but I had recently traveled to Ireland and was still reeling from the beautiful, ancient land and all my trail runs in places mentioned in Yeats' poetry, so in that sense I was actively looking for a contemporary but old story about Ireland, something that unapologetically allowed for the mythology of faeries to enter as well as the Irish respect for natural landscapes. The Story Collector hits all these points while deftly combining dual timelines in a story of romance, mythology, and mystery. I learned something new about hawthorn (fairy) trees to boot.
Film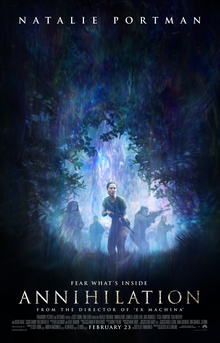 Alex Garland's Annihilation. Jeff VanderMeer gets two mentions in this favorites list, as the Annihilation movie was based, albeit very loosely, on VanderMeer's first book in the Southern Reach trilogy. I really wanted to see the dolphin with a human eye and the biological organisms writing on the tunnel wall, as in the novel, but Garland produced similar things at Area X that were just as wild and trippy. The acting by everyone was superb: Natalie Portman, Jennifer Jason Leigh, Gina Rodriguez, Tessa Thompson, Tuva Novotny, and Oscar Isaac. You really could not pick better actors to bring such a strange but fascinating story to life. I wrote a bigger review at SFFWorld.com.
2019
Novel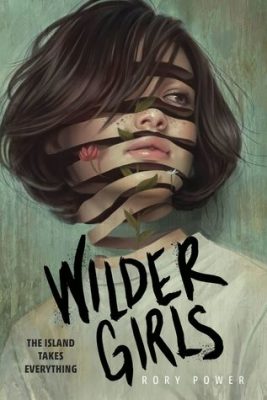 Rory Powers' Wilder Girls. After realizing how much I love ecological weird fiction, I pre-ordered Wilder Girls and found that it surpassed even my high expectations. Wilder Girls helps to usher in a type of wild fiction that deals with ecological collapse. The story takes place off the coast of Maine and involves a girl's school residents being quarantined because of the "Tox". The novel primarily focuses on Byatt, Hetty, and Reese as they struggle to survive as well as deal with deep romance and/or friendships. This is Rory Powers' debut novel. It resurrected some classic weird fiction tropes but with an eye on contemporary crises we face, such as climate change.
Film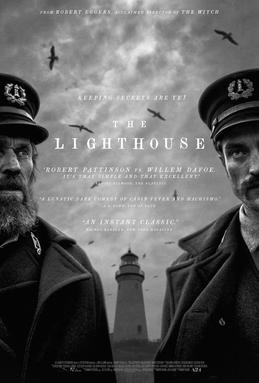 Robert Eggers' The Lighthouse. While I really was drawn to this movie, I can't say most of my friends were. First, incredible horror and wit play together throughout the movie. I both tensed up and/or laughed the whole way through. The actors, the younger wickie Robert Pattinson and the older lighthouse keeper Willem Dafoe, were so convincing. The mood was insane. I thought the same of Eggers' movie The Witch. Eggers shot The Lighthouse in black and white 35mm film with an orthochromatic 19th century photographic aesthetic so it was really spot-on. The story is about an apprentice lighthouse worker coming to work with an elderly one on an isolated island off the coast of New England. It was filmed in Nova Scotia, where we're moving in a few months! There are so many arcs going on, including sexual tension, mermaid dreams, drinking (a lot), food resources, isolation, pirate superstitions and flowery language/curses, death, distrust, gaslighting, and descents into madness while trying to hang on. Such a story is absolutely not possible without the ocean rattling the rock the two men are living on. The film includes constant motion, brewing storms, rain, wind, questionable seabirds, and so on. It's a story of nature coming inward and psychosis moving outward. I loved it.
---
Images
Who Fears Death: By Source (WP:NFCC#4), Fair use, https://en.wikipedia.org/w/index.php?curid=39253500
Alice in Wonderland: By Source, Fair use, https://en.wikipedia.org/w/index.php?curid=25421796
Oil on Water: Permission by author
Game of Thrones: By Stormy clouds – Own work, CC BY-SA 4.0, https://commons.wikimedia.org/w/index.php?curid=71514368
Ursocrypha: Permission by author
Beasts of the Southern Wild: By Source, Fair use, https://en.wikipedia.org/w/index.php?curid=56057581
The Man with Compound Eyes: Permission by author
Snowpiercer: By Source, Fair use, https://en.wikipedia.org/w/index.php?curid=40911316
Southern Reach trilogy: Permission by author
The Hobbit: By Source, Fair use, https://en.wikipedia.org/w/index.php?curid=42676531
The Revenant: By Source, Fair use, https://en.wikipedia.org/w/index.php?curid=48337450
The Mercy Journals: Permission by author
Into the Forest: By Source, Fair use, https://en.wikipedia.org/w/index.php?curid=49727647
American War: Permission by author
Okja: By Source, Fair use, https://en.wikipedia.org/w/index.php?curid=54043366
The Story Collector: Permission by author
Annihilation (film): By Source, Fair use, https://en.wikipedia.org/w/index.php?curid=56059689
Wilder Girls: Free use, press kit
The Lighthouse: By Source, Fair use, https://en.wikipedia.org/w/index.php?curid=61400537