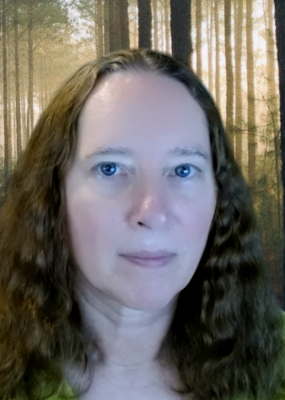 Dragonfly.eco is a place to find meaningful stories about our natural world and humanity's connection with it. The site explores the wild, crazy, and breathtaking literary trail of eco-fiction, with a large book database, spotlights, interviews, and more. Our motto is "blowing your mind with wild words and worlds." This site raises awareness of the impact and diversity of storytelling around the world that explores climate change and related ecological themes. This is a volunteer project, done with passion and commitment, in order to explore the wild in literature. Contact us if you want to get involved. The only donations we accept are your stories.
To cite works found here, the author is Mary Woodbury unless otherwise indicated. Note that the Goodreads or Booknet.ca information found on book pages is copyright by those entities. The GoodReviews and BiblioShare plugins are used with accordance to each organization's terms, pulling in book information and helping to keep it up to date. Because we moved away from Amazon/Goodreads, starting in August 2021, new books will pull in neutral book data from Booknet.ca's BiblioShare plugin, using data from LibraryThing, WorldCat, and BookFinder.
Contributors: Dragonfly.eco has become a collaborative project. Thanks so very much to many folks for contributing academic studies, book reviews, guest posts, or providing their time for interviews.
Want to Support Us?
We appreciate you following us on social media and contributing to the conversation! We also look for writers and readers to submit books to the database and offer to be interviewed. For interviews, we look for diverse individuals living around the world who have written notable eco-fiction.
We do not take donations but appreciate it when folks check out our own books!
Background & History

Author: Mary Woodbury (pen, Clara Hume) has written the Wild Mountain Series: Back to the Garden, The Stolen Child, The Adventures of Finn Wilder's children's series, and Bird Song: A Novella. Mary contributed to the book Tales from the River and edited the anthology Winds of Change: Short Stories About the Climate (2nd ed., 2022). She is a graduate of Purdue University, with degrees in English and anthropology, and lives in Nova Scotia with her husband and cat. They maintain a two-acre property with beehives, over 40 newly planted trees, and much more. You can read more about her at her blog.
Memberships and Guest Authorship: Mary Woodbury is a localization specialist by day and fiction writer by night. She has been a member of the Association for the Study of Literature and the Environment and is an ongoing member of Nova Scotia Extinction Rebellion, Climate Fiction Writers League (under pen name Clara Hume), International League of Nature Writers, Writers' Federation of Nova Scotia, and Nova Scotia's Ecology Action Centre. She's also an editorial advisor at Climate Lit, core writer at Artists and Climate Change, and has written for Impakter, Chicago Review of Books, SFFWorld.com, Fjords Review, Ecology Action Centre, and ClimateCultures.net. Her article "A History of Eco-fiction" was translated at Chinese Science Writers Association. Her three-part series on ecological weird fiction, originally published at SFFWorld.com, was translated at Zest Letteratura Sostenibile (part I, part 2, part 3). Mary is also a social media outreach volunteer for the Climate Fiction Writer's League.
Image credits: The new header image is created in a professional account at Canva. The woman reading is created by Sparklestroke. The foliage in the background is by Wikil Images. The old site banner image was an aboriginal art vector painting with a dragonfly. The illustration was based upon aboriginal style of landscape background. The image is copyright by by rashmisingh and licensed for use by Can Stock Photo. The mountain ash illustration used in the What is Eco-fiction widget is copyright by vilax and licensed for use by Can Stock Photo. The placeholder bookcover is licensed for use by Can Stock Photo, copyright by emily2k. Click here for more at Can Stock Photo.
Privacy and Copyright: Please click here for our policies.
Commenting: We encourage comments but do moderate them. Spam is automatically deleted.