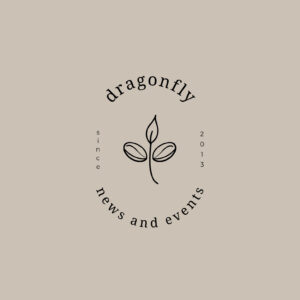 Read our January newsletter here and see our news archives here.
Our News
It's a wild Atlantic Canada winter, but, like usual, I'm dreaming of spring projects, and one of those is to build at least one bat box. Read more about that idea in my Backyard Wildlife series.
In January's Indie Corner is the fascinating story of Barbara Newman and her new YA eco-fantasy novel The Dreamcatcher Codes.
New in the World Eco-fiction Spotlight series is a look at George RR Martin's The Beautiful and Dangerous Ecology in A Song of Fire and Ice.
On a personal note, I opened a new author website at clarahume.com. I moved all my blog posts (going back to 2014!) over there and have teased about my next novel, Elk Stories.
It looks like Emmi Itäranta's Memory of Water will be released as a film adaption on March 11 as Veden vartija. You can read more about the novel here, where Emmi and I chatted about it in 2014.
I've added some new categories to the database, including flora and fungi. I also changed the previous "animals" category to fauna. The idea of fungi fiction has been on my mind for a while, but it wasn't until I did a DORKS talk with an awesome guest, Autumn Anglin, that I learned a lot more about fungi as well as her own science and art, which is absolutely inspiring. I told her that I'd try to put together a list of fungi fiction, so this is a start!
Here's my review of Don't Look Up. I really enjoyed this film, as did my husband. I think ordinary people are liking this movie far more than some paid critics, according to the difference between sites like Rotten Tomatoes and IMDB/Google reviews, the latter of which has positive ratings of about 80% average.
I did a presentation with DORKS on eco-fiction on December 18th. DORKS is a new series affiliated with Rice University. This week's topic was science & art! I talked about ecologically oriented fiction, and Autumn Anglin discussed all things about fungi and art & citizen science. Watch on YouTube.
Thanks to Sara Barkat for joining the Dragonfly Library with an excerpt of her new collection of short stories: The Shivering Ground. Also new is a sample of Clara Hume's Bird Song: A Novella.
In the Rewilding Our Stories Discord, our membership keeps growing; now we have more than 175 members. In our book club, until January 21, we're suggesting our next book to read, with a vote to follow shortly, so feel free to join in. The moderators are also coming up with some exciting new initiatives behind the scenes, which we'll announce soon. To join, see https://discord.com/invite/txgJNVg. We also just started a solarpunk channel!
I've added a Support Us link to Dragonfly. I do not ask for donations and will never put content behind a paywall or install ads or annoying pop-ups. But ever since our move to Nova Scotia, I've expanded my Dragonfly Pub business to include book review and editorial services. So check it out!
In Other News
No Place Green Enough" Podcast – Entertainment or education? Listen and decide for yourself! If movies like "Don't Look Up" and "Dune" made you think about the world and its systems, "No Place Green Enough" will weave the same thoughts, in the form of a podcast!
In The Nation, Clinton Williamson talks about "The Puzzle of Eco-fiction" as he writes on George R. Stewart's Storm giving us an ideal model for how to approach the narrative challenges of a story about climate catastrophe.
Mark Athitakis, from the LA Times, lists Ash Davidson's Damnation Spring as one of his five favorite books of 2021.