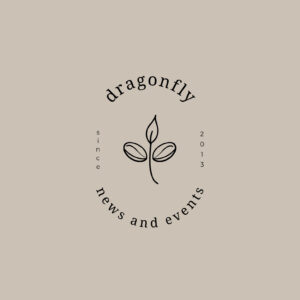 Read our May newsletter here and see our news archives here.
Our News
Airing on YouTube, June 5 is a Cymera Festival climate writers' talk I sat in with the awesome authors Bijal Vachharajani, Lauren James, and James Bradley.
Newly linked in the Dragonfly excerpts library: Thanks to Rowan Kilduff for sending in a new nature poem titled Red Cedar – Long Life Maker. Also, Gizmodo has a new excerpt of Tlotlo Tsamaase's story Botswana.
Dragonfly's June World Eco-fiction spotlight is on Neus Figueras and her children's novel Lorac, which was inspired by the author's restoration of coral reef's off the coast of Myanmar.
I get so many requests for book reviews that I decided to add that service to my Dragonfly Publishing business. Book reviews involve reading and writing fees, but my services are affordable and discounted for eco-fiction authors. Check it out here.
I'm a member of the Climate Fiction Writers League and recently on their blog talked about YA and children's fiction that's highly ecologically oriented. I looked back at my own writing and inspirations as well as interviewed Fiona Barker, author of the new children's picture book Setsuko and the Song of the Sea.
I extend an ongoing invitation to join the Rewilding Our Stories Discord. We're writing tomorrow's nature novels and using tools like NaNoWriMo to help us. In our first Book Club event, we read

Robin Wall Kimmerer

's Braiding Sweetgrass, a book we immensely enjoyed and one that relates to us personally in several unique ways.
Watch for Kimberly Christensen's review of Sherri L. Smith's Orleans in the latter part of June.
In late May, I posted a new Backyard Wildlife post, which illustrates our spring meadow, new fauna in the yard, and things we've planted, plus a hidden song sparrow's nest.
In Other News
Based on the same-named comic by Jeff Lemire, Sweet Tooth is a sweet fairy tale series, morphed into the world of the wild, now on Netflix.
Coming in late summer is Lisa Joy's Reminiscence, starting Rebecca Ferguson, Thandiwe Newton, Hugh Jackman, and Natalie Martinez.
Pulitzer Prize-winning author Richard Powers' upcoming novel Bewilderment film rights were sold to Black Bear Pictures, Plan B.
According to Variety, Paul McAuley's novel Austral is getting an epic series adapation from Circle of Confusion Television Studios and ITV Studios' Big Talk Productions. It's "an expansive drama set in Antarctica during the year 2098.
If you haven't checked out Turning the Tide: The Youngest Generation, please do. Recently a great article came out in TeenVouge, by Mitzi Jonelle Tan. She says, when speaking of climate activism and the arts, "There are very serious reasons to be creative, as activism can be exhausting and dangerous. Here in the Philippines, activists can get arrested without a warrant, disappear without a trace, and be killed in broad daylight. Campaigning in more subtle, creative ways keeps us safe." #Fridaysforfuture
"

Afrofuturism and the sex life of coral–inside the wild mind of Ellen Gallagher,"

in The Guardian, talks about her ecological art.

"There are just five paintings on display at London's Hauser & Wirth gallery, but they embody two years of 'hard, physical labour' and decades of thought, plugging into a deeply personal mythology that she has developed from Afrofuturist fiction, marine biology, random song lyrics and the struggles of her artist forebears to give black people a proper place in the world."

Lovis Geier discusses her top-ten eco-fiction novels on her Ecofictology YouTube channel. Lovis is growing in popularity as a leading voice in this field. She also co-runs the Rewilding Our Stories Discord with me.
Today, many fiction authors are including the climate crisis as a crucial focus in their stories, but these novels go way back. Climate change is not a new concept, and some of the earliest novels based on modern science about anthropogenic global warming go back to the 1970s. The Los Angeles Times has an article out this month, "Review: What a queer Taiwanese 1995 sci-fi novel got right about the future," which explores author Chi Ta-wei's newly translated 1995 novel The Membranes.
The New Republic looks at the mother of Afrofuturism, Octavia Butler, and how her 1998 novel, the Parable of the Sower, wisely predicted our current times as a time of climate change, refugee crises, and more.
The Syndey Morning Herald looks at two new women's novels, including Clare Moleta's Unsheltered. The setting, according to an author's note, is "Australian, but not Australia". Climate change has rendered much of the country uninhabitable.