Young Adult Fiction
Reviewed by Kimberly Christensen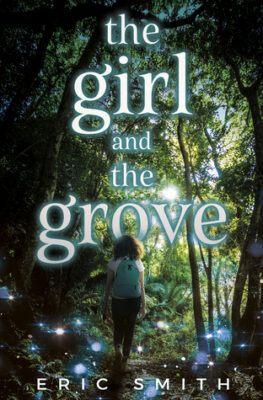 High school junior Leila has bounced between group homes and foster homes for her whole life—until her recent adoption. Whenever things felt chaotic in her personal life, Leila found solace in nature. Environmentalism became her passion—so much so that she and her best friend Sarika started a message board for environmental activism in their hometown of Philadelphia.
Adjusting to life as an adoptee—even with supportive adoptive parents—is stressful. Leila begins to hear voices, which she has heard before but never with such intensity. Leila hides this from her family, worried that they will send her back into the foster care system. She throws herself into her activism, joining an environmental club with Sarika. There she meets some new friends, a potential love interest and an old enemy of Sarika's.
The interpersonal relationships get complicated quickly. Shawn, the potential love interest and head of the club, has been romantically involved with Sarika's nemesis, Jessica, who quickly adds Leila to her roster of enemies. Leila goes on a disastrous date with Shawn, who turns out to have terrible social skills despite his initial charm, making suggestions about Leila's appearance and asking intrusive questions about her adoption.
Leila is tempted to give up on the club but decides to attend a work party at the local park with Sarika. When the two friends split off from the main group, they learn from junior park ranger Landon that the park's bird sanctuary and the grounds around it are slated for development. The voices that Leila has been hearing grow loud, directing her to a mysterious grove in the part of the park that will be demolished. There, Leila meets her mother, a wood nymph, for the first time and learns that she must save the grove and her mother or the entire ecosystem of Philadelphia will collapse.
The Girl and the Grove is a quick and enjoyable read. Leila and Sarika's passion for nature and willingness to put themselves on the line for nature feels authentic, especially in light of Gen Z's youth leaders who are tackling all manner of problems from gun violence to police brutality to climate change. The plan they come up with to save the grove is plausible and the author weaves in interesting information about science and the environment along the way.
The representation of Leila as a mixed-race child in a mixed-race adoptive family, and the true-to-life issues that she deals with as a result is honest and well done. The author doesn't shy away from the often-uncomfortable topics of physical appearance, mental health, the stigma of being a foster child, and the intrusiveness of people's questions.
However, this book straddles the line between realistic contemporary fiction and urban fantasy without committing to either. While the urban fantasy elements are undeniably there—after all, Leila's mother turns out to be a wood nymph—they don't emerge until about halfway through the novel and they remain undeveloped. There is an opportunity for rich worldbuilding and the development of an entire magic system that instead remains largely unexplored, which was dissatisfying to me as a reader. I think the book could have stood equally well on a foundation of complete realism—no dryad mother needed—with a girl learning about the destruction of a beautiful grove and committing herself to saving it.
Despite that flaw, the book is filled with beautiful metaphors that weave together the cycles of nature with the emotions of humans. Love, fear, choice and commitment are explored from the perspective of an adoptee, and good triumphs over evil. All in all, a satisfying read. 4 of 5 stars.