From imagination to materialism, the provocative stories in "Body Parts" cover the bases. Can brains survive without bodies? 
From Arthur Herzog's widow Leslie:
Every time Arthur's books were in galleys, he would write a short story and then throw it in a box, which I found in the attic. I made him go through them, and he pulled out all the ones that had a "Body Part" as the subject. Hence the book of short stories, "Body Parts." I always loved the one called "Loose Tongue". Then he put together the ones for "Beyond Sci Fi", and I have not had the time to publish "Near the Edge".

"The Voice" from "Body Parts" was made into a movie, but the producer died, and although I have a copy, I have not done anything with it yet. Arthur wrote every day of the year, from 8 am to noon when he broke for soup and a sandwich, then from 1 pm to 6 pm. He would drag his electric typewriter around world wide so he could work every day.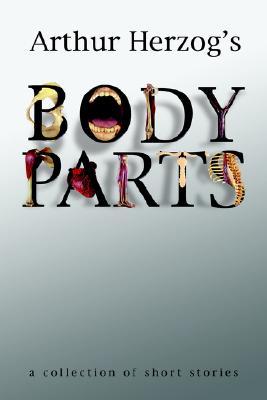 Goodreads Reviews
Average Rating:
4.0 rating based on 2 ratings (all editions)
ISBN-10:
0595345352
ISBN-13:
9780595345359
Goodreads:
693376
Author(s):
Publisher:
Published:
//