Click here to return to the series
The global novel exists, not as a genre separated from and opposed to other kinds of fiction, but as a perspective that governs the interpretation of experience. In this way, it is faithful to the way the global is actually lived–not through the abolition of place, but as a theme by which place is mediated. Life lived here is experienced in its profound and often unsettling connections with life lived elsewhere, and everywhere. The local gains dignity, and significance, insofar as it can be seen as a part of a worldwide phenomenon.
-Adam Kirsch, The Global Novel: Writing the World in the 21st Century
---
Today the global eco-fiction series travels to South Africa to explore the beautiful country and environmental themes found within Deon Meyer's crime novels (Meyer writes in his native Afrikaans, and his books have been translated around the world), noting, for example, the Lemmer series, Blood Safari and Trackers–both of which are well-reviewed thrillers entangled in what one reviewer calls "A cast of characters in situations and relationships that are evident of the 'new' South Africa: whites, blacks, men, and women in different power struggles…different racial and political tensions, selfsame greed and corruption. In this series are conflicts central to wildlife poaching, including the white-backed vulture and black rhinoceros.  Lemmer is an "invisible" professional bodyguard who is hired to get involved with situations he would rather not but does so for the money. "I don't go looking for trouble, it comes looking for me."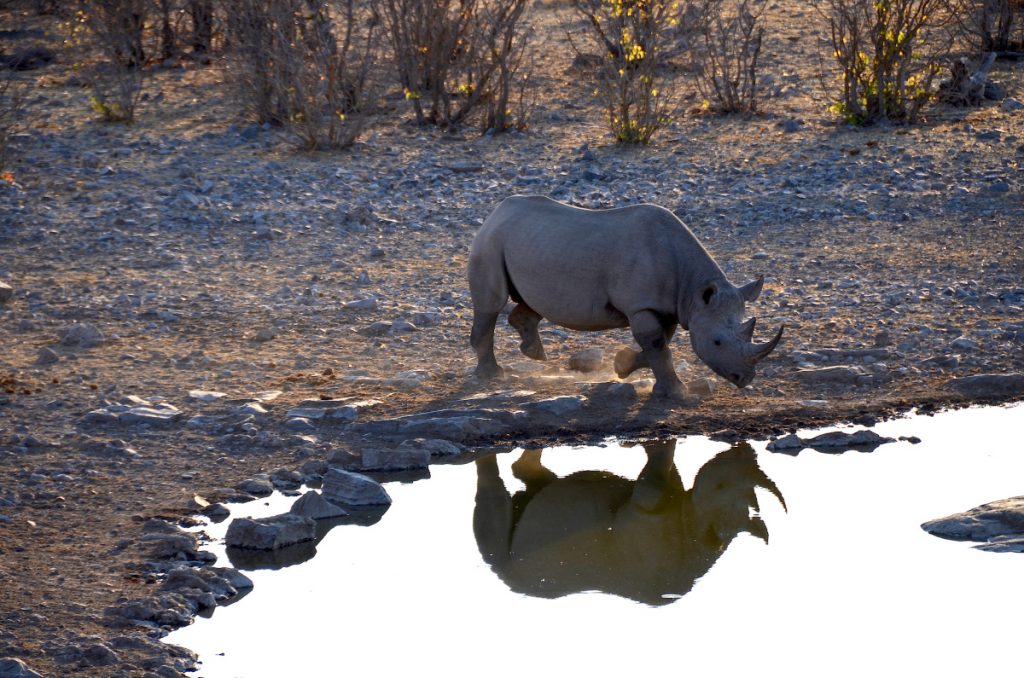 The Lemmer series isn't Meyer's only work covering plot and issues centered around environmental subjects. According to Livers Hebdo, Deon Meyer "Excels in his descriptions of the urban and natural landscapes."
I talked briefly with the author and asked him what sorts of environmental issues made their way into his novels. He replied:
I tend to write about the issues that concern me most: the destruction of natural habitats, ecosystems and species extinction in (Southern) Africa, and global warming in general.
When I asked about unique situations regarding climate change and other ecological crises in South Africa, compared to the rest of the world, he said:
Of course, the endangered species (rhino, elephant, vultures and hundreds of others) are unique to the continent. But perhaps the major difference is that in the northern hemisphere, the damage being done is driven mostly by greed, and in Africa it is driven mostly by poverty.
Books
Blood of the Safari: A harrowing novel from an expert storyteller whose wickedly fast narratives reveal the heart of his enthralling country. In Blood Safari, Emma Le Roux, a beautiful young woman in Cape Town, sees her brother named on the television news as the prime suspect in the killing of four poachers and a witch doctor. But it can't be possible: Emma's brother is supposed to be dead, having disappeared twenty years ago in Kruger National Park. Emma tries to find out more but is attacked and barely escapes. So she hires Lemmer, a personal security expert, and sets out into the country in search of the truth.
I was pleased to see the author photographed with a White-backed Vulture (Gyps africanus) at the Moholoholo Rehabilitation Centre. He is trying to hold on to the meat (just like Emma in the book), but the vulture is much too strong. Gyps africanus is the most widespread and common vulture in Africa, although it is now undergoing rapid declines. I had once worked with a Harris Hawk, in a similar situation, but that was much smaller and easier to deal with. According to the IUCN Red List:
Its [Gyps africanus] global population has been estimated at 270,000 individuals. Consistent with other vulture species, it has declined by over 90% in West Africa, and it has largely disappeared from Ghana apart from Mole National Park.

The species has also declined in Sudan and South Sudan, Somalia and Kenya, but is apparently more stable in Ethiopia, Tanzania, and across southern Africa where an estimated 40,000 individuals remain.
Trackers: In Trackers, Meyer expertly weaves together Lemmer's story with a missing person investigation and the machinations of a top intelligence agency. Wielding a phenomenal cast of characters, Meyer delves deep into the people, the breathtaking landscapes, and the politics and problems of this fascinating country. A #1 best-seller in South Africa, Trackers is an insightful novel that will take your breath away.
According to Deon's website and WWF:
In Trackers, Lemmer rides shotgun on a truck transporting two of these – the black rhino.

Today, black rhinos remain Critically Endangered because of rising demand for rhino horn, which has driven poaching to record levels. A recent increase in poaching in South Africa threatens to erase our conservation success. The increase is driven by a growing demand from some Asian consumers, particularly in Vietnam, for folk remedies containing rhino horn. In 2014, a total of 1,215 rhinos were poached in South Africa – a 21 percent increase from the previous year. (Reference: WWF.)

When Deon does research for a book, he often travels to the actual settings, and takes lots of photographs. We've posted them here – just scroll down – to give you a glimpse of the world of the novel.
Fever: "He's just really good, and Stephen King agrees, comparing Fever to his own novel The Stand." –Post Magazine. In Fever, a coming-of-age story, the narrator Nico tells the story of his father, Willem Storm, who died in the Year of the Lion. His father had built an oasis away from the rest of the world suffering from a deadly virus resulting from genetically modified foods. This post-apocalyptic tale rivals others, such as Cormac McCarthy's The Road, when looking at the future of humanity and how people would react knowing that the world might be coming to an end.
Shots Mag has a wonderful interview with Meyer and states:
It is the vignettes scattered throughout FEVER that make you pause, make you reflect and ponder what it is about us that makes us human, as well as the thinness of the line that separates us from all that is feral, wild and dangerous – both within humanity as well as outside – the inhumanity of our situation. The story of a survivor, who used to own an 'all you can eat buffet' before the fever came, and why he closed it down becomes the novel in microcosm. Deon smiled and told me that the story of the guy who shut down his 'all you can eat buffet' [before the virus hits] despite the success of the restaurant – was based on a true story, that he heard at a dinner party.
Thirteen Hours: Bennie Griessel is the detective on the case of two crimes: two women, 13 hours.
He's realistic: "Political global warming and racial climate change should have taken their toll long ago, but here they were still, two old carnivores in the jungle, limbs stiff, teeth blunt, but still not completely ineffective."
–IOL
More: Please see Meyer's website's book page, which covers his other novels, all of which bring in the natural beauty of South Africa's physical landscape and fuse it with great storytelling, sure to grip the reader. A review for the novel Cobra, by the Wall Street Journal, says:
Mr. Meyer, the leading thriller writer in his native country, traffics in crime-novel situations familiar the world over: drunken cops, charming robbers, dangerous murderers, sudden violence—and sometimes, issues of race. Mr. Meyer's South Africa, however, is unique. His books, translated from Afrikaans, are usually set in the Cape Town region, where mountains spectacularly meet the sea on the Horn of Africa. Amid these vistas his detective confronts his own—and his country's—tortured past and the legacy of Apartheid.
While the author is a renowned crime-thriller novelist, he stated in a Guardian interview: "For me, the most important thing is to try to tell an entertaining story – let other people worry about what genre it is." He recognizes fiction as having a restricted window view of society but also states, about representing all sectors of South Africa:
Everything is in service of the story and there are certain realities – in the police force, they have people of all ethnicities working together, so just to have black or white cops would not be credible. It's all about verisimilitude. You have to create a world that's believable, that's close enough to the truth to be believed.
---
About Deon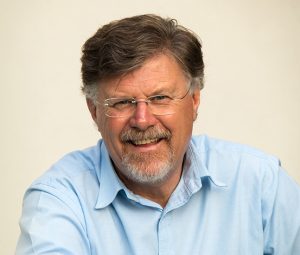 Deon Meyer is a South African crime fiction author and screenwriter. His books are translated into 27 languages world-wide.
A former journalist, advertising copywriter, Internet manager and brand strategist, Deon has published thirteen novels and two short story collections. His books have been published in more than 40 countries world-wide, and one (Dead Before Dying) was turned into the international TV series Cape Town.
He has also written two series for television, and four screenplays for feature films, and has produced and directed movies in his native Afrikaans.
Accolades for his books include Le Grand Prix de Littérature Policière (2003) and Le prix Mystère de la critique (2004) from France, the Deutsche Krimi Preis (2006, 2009), the Swedish Martin Beck Award (2010), the ATKV Prose Prize (2000, 2003, and 2004), the ATKV Suspense Fiction Prize (2008, 2009, 2011, 2014), the M-Net Award for Most Filmic Novel (2009, 2012), and the Barry Award for Best Thriller in the USA (2010).
Deon was born in Paarl in 1958 and matriculated in Klerksdorp in 1976. He studied at the Universities of Northwest, Free State and Stellenbosch, and holds a Masters' Degree in Creative Writing.
He lives in Stellenbosch, and is passionate about South Africa, Mozart, mountain biking, cooking, photography, and Free State Cheetahs and Springbok rugby.
---
The featured image is of a black rhinoceros at Halali waterhole, by Olga Ernst.