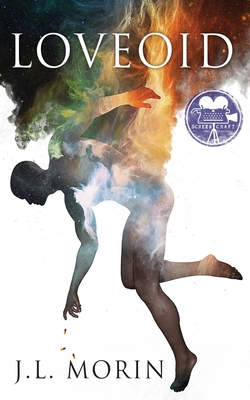 Loveoid
by JL Morin
Release date: December 6, 2020
Genre: eco-fiction, literary fiction, speculative fiction
Price: $11.95; 276 pages
ISBN: 978-1-941861-54-7
Available at Gardeners, Bertrams, Ingram, Baker & Taylor, and bookstores everywhere
Review by Mary Woodbury
Loveoid, the new novel from JL Morin, aims to change the evolutionary trajectory of life on Earth by putting power into the hands of those who love rather than those who prey—whether in the realm of biology, sex, gender, or viruses. The story takes place in the speculative present during sweeping climate destruction: floods, fires, droughts, storms, and continual human predators who win at everything despite the state of ecological ruin on the planet. While the world's population explodes, more androids are built, in service to the rich. Not science fiction, as androids already exist and have even acquired citizenship in Saudi Arabia, the novel is a reminder of our ever-increasing departure from being human.
An extremophile virus threatens to take over. Like the Zika virus, it causes a mutation, but only in the upper crust of the business world, the predators who have lost love. Renown middle-aged biologist Olivia invents a loveoid that works like a vaccine and changes the body's chemistry to mimic a state of euphoria, like love. The loveoid sets off an immune response that moves one's center outside of the self, where the mutation can't reach it. Olivia is offered a large grant to test and roll out the medicine. Call it survival of the sweetest. The loveoid concept lies within the realm of panpsychism, among the oldest of phiosophical tenets: that mind or consciousness is a fundamental and ubiquitous feature of reality. The novel dramatizes scientific discoveries at the crux of our survival to inspire a fresh perspective on conscious realism among all organisms.
As Olivia embarks on the initial work and grant acceptance, she meets a younger Arab man, Khalid, an astrological farmer, whom she falls for. Theirs is a strange relationship, one which Olivia constantly questions, but she realizes her doubts are the stuff of past wounds. Khalid saves her life, and then continues to rescue until he kidnaps her. They begin to share a bond regardless, not the least of which involves Olivia's fondness for his esoteric farming knowledge, to the benefit of her research.
The often poetic narrative looks at life on a grand scale while also magnifying a story of unlikely lovers. For instance, as Olivia explains to her fellow scientists when talking about love and how Nature reconnects us to our roots, "First of all, there's more than one divide among the sexes. On the love scale, we're dealing with movable parts. The ancients were ahead of us. Navajo Indians recognized four genders: man, woman, masculine female-bodied, and feminine male-bodied…" With quantum mechanics woven into the story, as in Morin's previous Nature's Confession, the novel Loveoid ponders life's duality as well as non-binary aspects. The result is a story that upends outmoded assumptions with elegant and epic prose.
Most intriguing and satisfying are Morin's blending of Nature on Earth–light, shadow, sea turtle, snake, extinct species, and sandstorm–with self and ponderance. The author lifts the gaze of humans to what exists outside our walls and windows and establishes how these things shape and inspire us. Breathing life into ancient wisdom, Loveoid demonstrates how we might fit in with Nature, or get back to it. How we might preserve it before it's too late.