Eco-fiction isn't limited to just the written word. It can include films and even games. Check back often, as I will update this post when new movies come out. This is just a sample listing, so if you think something should be included, please contact me. Most of these films deal with climate change and other ecological themes.
What's New?
The Guardian has an article titled Emergency viewing: 15 must-see films about the climate crisis. This list includes fiction and nonfiction titles.
A Difficult Year is a new film out by Olivier Nakache and Éric Toledano.
Added Jung E: Sang-ho-Yeon.

On an uninhabitable 22nd-century Earth, the outcome of a civil war hinges on cloning the brain of an elite soldier to create a robot mercenary.

The End We Start From is in post-production. This movie, based upon Megan Hunter's novel of the same name, is directed by Mahalia Belo and stars Jodie Corner, Benedict Cumberbatch, Mark Strong, Nina Sosanya, Alexandria Riley, Ansu Kabi, and more.
New: Children-appropriate films are highlighted in

orange

. Ratings come from the movie descriptions at IMDB or Common Sense Media. Parents and teachers should review films first to ensure that they are appropriate.
The current featured image is of Gustavo Santaolalla, who worked on the video games, composed the score for the television series, "The Last of Us". Image is by Ministerio de Cultura de la Nación, Creative Commons BY-SA 2.0.
While you're here, check out our other multimedia links and our 300+ "song of the week" playlist.
Fiction Movies and TV Shows
Descriptions are briefly excerpted from IDMB, other reviewers, or my own thoughts. Check links for more information.
A.I. Artificial Intelligence (age 13+): Steven Spielberg. A post-apocalyptic/global warming setting backgrounds this story of "a highly advanced robotic boy longs to become real so that he can regain the love of his human mother."
Absolute Zero: Robert Lee. A shift in the Earth's polarity plunges the equatorial regions of the planet into an ice age of -459 degrees Fahrenheit; a temperature so cold that energy and light doesn't exist.
Annihilation: Alex Garland. A biologist signs up for a dangerous, secret expedition where the laws of nature don't apply.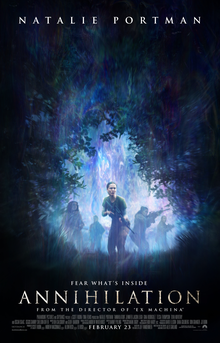 A Difficult Year is a new film out by Olivier Nakache and Éric Toledano. Albert and Bruno are in the red, compulsive consumers, over-indebted, they live between petty schemes for one and a personal life adrift for the other. It is in the associative path, which they both take to get their heads above water, that they will come across young rebellious activists, climate alarmists, lovers of social justice and eco-responsibility.
Austral: Erik Skjoldbjaerg. Paul McAuley's novel is being adapted to an epic series from Circle of Confusion Television Studies and Big Talk Production. According to Variety, it tackles climate change, prejudice and the abuse of power in a boldly compelling vision of the future.
Avatar and Avatar The Way of Water (13 and above): James Cameron. A paraplegic marine dispatched to the moon Pandora on a unique mission becomes torn between following his orders and protecting the world he feels is his home.
Avengers: Endgame (13 and above): Anthony Russo, Joe Russo. After the devastating events of Avengers: Infinity War (2018), the universe is in ruins. With the help of remaining allies, the Avengers assemble once more in order to reverse Thanos' actions and restore balance to the universe.
Bewilderment: The novel is coming out in September 2021, and Black Bear/Plan B has bought film rights, according to Variety. According to Goodreads, "With its soaring descriptions of the natural world, its tantalizing vision of life beyond, and its account of a father and son's ferocious love, Bewilderment marks Richard Powers's most intimate and moving novel. At its heart lies the question: How can we tell our children the truth about this beautiful, imperiled planet?"
Beasts of the Southern Wild (14 and above): Benh Zeitlin. I really love this film and highly recommend it. According to The Guardian, "Not classic dystopian sci-fi at all, it still has a visionary gleam in its eye, with present-day ecological concerns pressing on and constantly threatening to break through the levees of the imagination."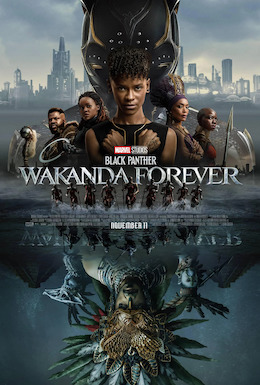 Black Panther and Black Panther: Wakanda Forever (12 and above): Ryan Coogler. These movies show how natural landscape can be maintained in Wakanda (a fictional African country) while also technologically advanced due to a powerful metal, vibranium, found there. People live within their ecological limits, and the landscape is truly beautiful. The culture is based upon those of Maasia, Zulu, Sotho, and Himba peoples. I caught vibes of Africanfuturism and solarpunk, and it made me happy to see that in a movie. I was also intrigued by the heart-shaped herb. Image is by Black Panther, fair use.
Blood Glacier (The Station): Marvin Kren. Originally titled Blutgletscher, this is a sci-fi horror film with climate themes about a glacier melting blood, which affects local wildlife. Check out Hollywood Reporter for an interview with the director.
A Children's Bible: Variety has posted that "Global production and development company Sister has acquired the exclusive rights to adapt Lydia Millet's critically acclaimed apocalyptic climate change novel A Children's Bible into a limited series."
Chloe and Theo (13 and above): Ezna Sands. According to Entertainment News: Spotlight Pictures says it has acquired the worldwide sales rights to Arctica Films' environmentally conscious drama Chloe and Theo, which stars Dakota Johnson and Theo Ikummaq as the title characters–a homeless girl and the Inuit man she befriends. Theo arrives in New York on a quest from his Arctic homeland to find the leaders of the industrialized world and convince them that climate change is real before his world melts away.
The Colony: Jeff Renfroe. Forced underground by the next ice age, a struggling outpost of survivors must fight to preserve humanity against a threat even more savage than nature. Canadian science fiction horror movie.
Crawl: Alexandre Aja. A young woman, while attempting to save her father during a category 5 hurricane, finds herself trapped in a flooding house and must fight for her life against alligators.
Dark Waters: Todd Haynes. A corporate defense attorney takes on an environmental lawsuit against a chemical company that exposes a lengthy history of pollution.
The Beach House: Jeffrey A. Brown. A romantic getaway for two troubled college sweethearts turns into a struggle for survival when unexpected guests – and the surrounding environment – exhibit signs of a mysterious infection.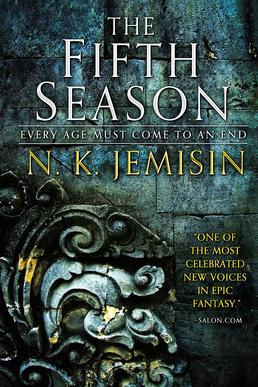 The Broken Earth Trilogy: Even though this is still in adaption, I don't want to forget to include it here because I am looking forward to it! On Twitter, author NK Jemisin said: Sssssso, folks have been asking me for updates on the Broken Earth tv/film adaptation for a while, and I haven't been able to say anything… because a lot's been happening. But at last, I can share.
The Day After Tomorrow: Roland Emmerich. Jack Hall, paleoclimatologist, must make a daring trek across America to reach his son, trapped in the cross-hairs of a sudden international storm which plunges the planet into a new Ice Age. This sci-fi thriller imagines rapid onset climate change (not based upon current theories of climate change).
The Dead Don't Die: It's another zombie movie to some, but for me this was a comedy by some of my favorite actors, an ensemble cast with Bill Murray, Tilda Swinton, Adam Driver, Danny Glover, with Tom Waits and many others. What struck me was the deadpan mood, along with an underlying social commentary about climate change, polar fracking, consumerism, racism, and more.
Downsizing: Alexander Payne. "Paramount dropped the trailer for Downsizing Wednesday, introducing us to the cast of characters living in a not-too distant future plagued by the same climate crisis that haunts us today. But in Payne's world, a group of scientists in Norway have just perfected a procedure to shrink humans into tiny, six-inch versions of themselves, seriously reducing their environmental footprint." –Vice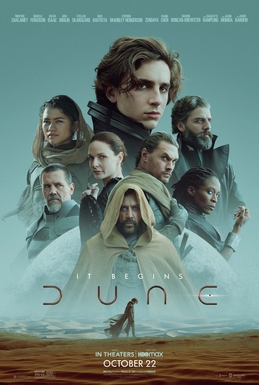 Dune (13 and above): Denis Villeneuve. The original movie in 1984 is being remade in 2021. Feature adaptation of Frank Herbert's science fiction novel, about the son of a noble family entrusted with the protection of the most valuable asset and most vital element in the galaxy.
The Dry: Robert Connolly. Aaron Falk returns to his drought-stricken hometown to attend a tragic funeral. But his return opens a decades-old wound – the unsolved death of a teenage girl. Based on the novel The Dry, part 1 of the Aaron Falk series by Jane Harper.

The End We Start From. Mahalia Belo. A woman who along with her newborn try to find their way home as environmental crisis that submerges London in flood waters and sees a young family torn apart in the chaos.
Erin Brockovitch: Steven Soderbergh. An unemployed single mother becomes a legal assistant and almost single-handedly brings down a California power company accused of polluting a city's water supply.
Extrapolations: Scott Z. Burns. Unanticipated stories of how the upcoming changes to our planet will affect love, faith, work and family on a personal and human scale.
Fever Dream: Claudia Llosa. It will tell the haunting story of broken souls, toxins, looming environmental and spiritual catastrophes, and the ties that bind a parent to a child.
First Reformed: Paul Schrader. A minister of a small congregation in upstate New York grapples with mounting despair brought on by tragedy, worldly concerns and a tormented past.
FernGully: The Last Rainforest (6 and above): Bill Kroyer. The magical inhabitants of a rainforest fight to save their home, which is threatened by logging and a polluting force of destruction called Hexxus.
Frozen (5 and above): Chris Buck, Jennifer Lee. When the newly crowned Queen Elsa accidentally uses her power to turn things into ice to curse her home in infinite winter, her sister Anna teams up with a mountain man, his playful reindeer, and a snowman to change the weather condition. .
Geostorm (13 and above): Dean Devlin and Danny Cannon. When the network of satellites designed to control the global climate start to attack Earth, it's a race against the clock to uncover the real threat before a worldwide geostorm wipes out everything and everyone.
Hell: Tim Fehlbalm. A 10C temperature rise has made daytime excursions dangerous, and society's remnants wander around goggled and swaddled like vampires on holiday. The film's central band of survivors trail distant birds in search of water. –The Guardian
The Humanity Bureau: Rob W. King. A dystopian thriller set in the year 2030 that sees the world in a permanent state of economic recession and facing serious environmental problems as a result of global warming.
Interstellar: Christopher Nolan. After viewing this movie and reading more about it, it doesn't seem to intentionally address climate change. Sure, the world is obviously bleak and we assume that climate change is one of the reasons for it, but, according to director Christopher Nolan when asked if he thought about climate change, he said: "Not consciously. The honest answer is we live in the same world, my brother and I. We work on the script, we live in the same world as everyone else so we're sort of affected by the same things, worried about the same things, but we try not to be didactic in the writing, we try not to give any particular message or sense of things." The movie itself is first and foremost a science fiction classic. The environmental aspects are part of the background but not central. I did, however, write a review of the film here.
Into the Forest: Patricia Rozema. After a massive power outage, two sisters learn to survive on their own in their isolated woodland home. Read my thoughts on the film here.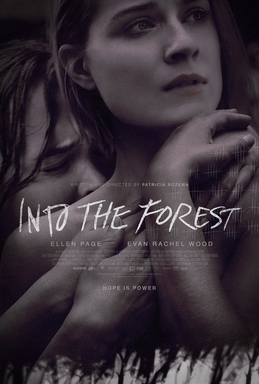 Jung E: Sang-ho-Yeon. On an uninhabitable 22nd-century Earth, the outcome of a civil war hinges on cloning the brain of an elite soldier to create a robot mercenary.
Into the Storm: Steven Quale. Storm trackers, thrill-seekers, and everyday townspeople document an unprecedented onslaught of tornadoes touching down in the town of Silverton. See Nature World News for scientific commentary.
Mad Max: Fury Road: George Miller. See actress Charlize Theron's thoughts about Mad Max and global warming.
Men: Alex Garland. Along the lines of Annihilation, Men's physical landscape lends strongly to the story, which is being described as a folk horror, along with genre-bending. In the movie, a young woman goes on a solo vacation to the English countryside following the death of her ex-husband.
The Last of Us: Neil Druckman and Craig Mazin. After a global pandemic destroys civilization, a hardened survivor takes charge of a 14-year-old girl who may be humanity's last hope
Leave No Trace: Debra Granik. A father and his thirteen year-old daughter are living in an ideal existence in a vast urban park in Portland, Oregon, when a small mistake derails their lives forever.
Life on Earth: Toby Wosskow and Caroline Juby. A young farm girl tries to stop a feud between her countryman family and the new world owners of their land, as a dangerous heat wave threatens to swallow everything she knows.
Lost City Raiders: Jean de Segonzac. The year is 2048, and global warming has flooded much of Earth's land areas. A father and his two sons try to salvage treasures from sunken buildings when they are given an important assignment by the New Vatican.
MFKZ (Mutafukaz): Shôjirô Nishimi. As temperatures rise society collapses, especially for the inhabitants of New California, which has been sliced up into dirty urban centers, roach-infested slums, and gang-controlled territories that not even the police will enter. (Inverse)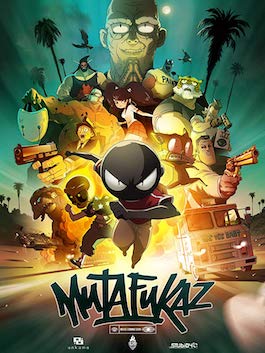 The Midnight Sky: George Clooney. This film is not about AGW climate change; in fact, the Arctic is colder than ever, even in 2043. It is about seeking a new planet after the world's ecology, including all species, become extinct (or close to it) after a global event. Radiation is the culprit; shades of On the Beach are prevalent in this film and even get a nod in a film clip. Midnight Sky has some beautiful space scenes, reminiscent of Interstellar, and the discovered planet near Jupiter, with all its pristine life and gorgeous topography, is something dreamy. As with Interstellar, however, I would love just once to see a movie directly face our climate crisis and provide a positive in us fixing our own stuff rather than ignoring it and rushing off to find a new home.
Migrations: Adam Ackland, Leah Clarke, and Benedict Cumberbatch. Keep your eye out for this one, which is still in production. It's "an epic story of a woman's search for redemption in a world facing slow death by climate change." The story is based on Charlotte McConaghy's novel by the same name. So far, it is slated to star Claire Foy and Benedict Cumberbatch.
Mission: Galaxy: Nothing on IMDB, but is reportedly releasing on-demand. It's described as a "WALL-E meets Avatar"; it has mixed reviews.
Mother!: Darren Aronofsky. A couple's relationship is tested when uninvited guests arrive at their home, disrupting their tranquil existence. Spoilers here.
Mowgli: Legend of the Jungle (13 and above): Andy Serks. A human child raised by wolves must face off against a menacing tiger named Shere Khan, as well as his own origins.
Ojka (15 and above): Meet Mija, a young girl who risks everything to prevent a powerful, multi-national company from kidnapping her best friend – a fascinating animal named Okja.
Ponyo: Hayao Miyazaki. A five-year-old boy develops a relationship with Ponyo, a young goldfish princess who longs to become a human after falling in love with him.
Ready Player One: Steven Spielberg. "Set in a future where citizens escape the impact of an energy crisis and climate change using a highly advanced virtual reality system dubbed OASIS, Cline's Ready Player One reads as a homage to Gibson cyberpunk wrapped in layers of 80s nostalgia with a little The Last Starfighter thrown in for good measure." –Bit-Tech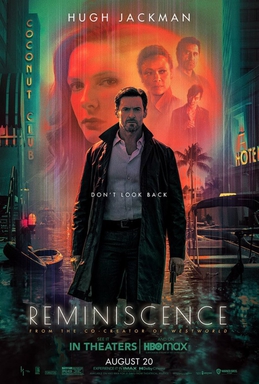 Reminiscence: Lisa Joy. "One of the most striking elements of Reminiscence that is glimpsed in the trailer is the setting, a climate change-battered Miami that is gradually succumbing to the rising waters around it. Den of Geek asks Joy how far in the future the movie is set and how important an element climate change is in the film."
The Sea Beast (8 and above): Chris Williams. When a young girl stows away on the ship of a legendary sea monster hunter, they launch an epic journey into uncharted waters – and make history to boot.
Silent Night: "The timing of Silent Night makes it destined to be viewed as a Covid-19 film, but it's actually about climate change and the government's inaction in the crisis. It's an eerie movie that emphasizes the ways in which children are vulnerable to adults' decisions, and how the wealthy skirt responsibility and protect their own. –New York Times
Snowpiercer: Joon-ho Bong. Set in a future where a failed climate-change experiment kills all life on the planet except for a lucky few who boarded the Snowpiercer, a train that travels around the globe, where a class system emerges. Highly recommended! This is also being made into a TV series.
Soylent Green: Richard Fleischer. In the world ravaged by the greenhouse effect and overpopulation, an NYPD detective investigates the murder of a big company CEO.
Star Trek IV (12 and above): Leonard Nimoy. To save Earth from an alien probe, Admiral James T. Kirk and his fugitive crew go back in time to San Francisco in 1986 to retrieve the only beings who can communicate with it: humpback whales.
Station Eleven. Patrick Somerville. Written before Covid-19 came along, by author Emily St. John Mandel, IMDB says of this series, "A post apocalyptic saga spanning multiple timelines, telling the stories of survivors of a devastating flu as they attempt to rebuild and reimagine the world anew while holding on to the best of what's been lost." I read the book years ago and am excited to see the series. A co-worker actually tipped me on this one as I had previously no idea it had been made into a mini-series (HBO/Crave).
Sweet Tooth (13 and above): Jim Mickle and Beth Schwartz. I'm enjoying this coming-of-age story in a world where a virus takes hold of the human race, and then children are born with animal features and are hunted for being different. Lots of beautiful, western scenery, surprising relationships, tears, and laughter in this one.
Take Shelter: Jeff Nichols. Plagued by a series of apocalyptic visions, a young husband and father questions whether to shelter his family from a coming storm, or from himself. When I first saw this movie, I did not consider that it was about climate change, per se, but this Guardian article hinted at it. This movie is very suspenseful and well-acted, with Michael Shannon, Jessica Chastain, Shea Whigam, and more. There is a feeling of an upcoming apocalyptic event throughout.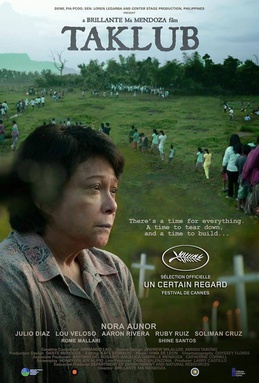 Taklub (Trap), Brillante Mendoza: After the Supertyphoon Haiyan, which changed the city of Tacloban in the Philippines into its horrendous state, the lives of Bebeth, Larry and Erwin intertwine. The survivors are left to search for the dead, while keeping their sanity intact, and protecting what little faith there may be left. A series of events continue to test their endurance.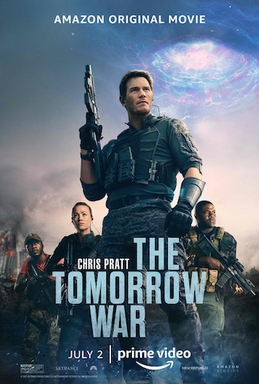 Tomorrowland (10 and above): Brad Bird. See our blog post about the environmental lessons from Tomorrowland.
The Tomorrow War: Chris McKay. A family man is drafted to fight in a future war where the fate of humanity relies on his ability to confront the past. Slate states that the movie isn't really "about" climate change, a major plot point deals with the melting of ice and global warming.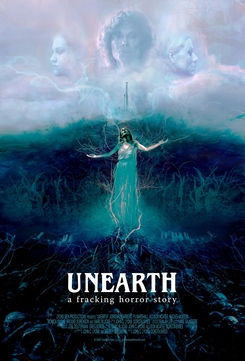 Unearth: John C. Lyons and Dorota Swies. This movie came out in 2020 but in September of 2021 is showing on Hulu. From IMDB reviewer Greg Brilliant: "A fracking horror story, Unearth follows two neighboring farm families whose relationships are strained when one of them chooses to lease their land to an oil and gas company. In the midst of growing tension, the land is drilled, and something long dormant and terrifying, deep beneath the earth's surface is released. "Unearth" is about the horrifying repercussions sown by shortsighted decisions, and what our children reap from our actions."
The Unseen: "…the story of a war-torn world blighted by environmental issues where people struggle to survive without basic natural resources, the movie merges a science-fiction premise and real-world concerns." –Vogue Magazine
Veden vartija: This movie is based upon Emmi Itäranta's novel Memory of Water. The film is slated to premiere in 2021. I interviewed Emmi back in 2014 and only hope that the film is half as good as the novel. From IMDB: In this dystopian literary adaptation, a courageous young woman fights for fresh water in the Scandinavian Union, an area that has dried up due to environmental disaster and a repressive military government.
Vesper: Kristina Buozyte and Bruno Samper. Struggling to survive with her father after the collapse of Earth's ecosystem, 13-year-old Vesper must use her wits, strength and bio-hacking abilities to fight for the future. "Like all good ecofiction, Vesper is as much a warning as it is a meditation on nature and technology." (The Mary Sue)
Wall-e (5 and above): Andrew Stanton. In the distant future, a small waste-collecting robot inadvertently embarks on a space journey that will ultimately decide the fate of mankind.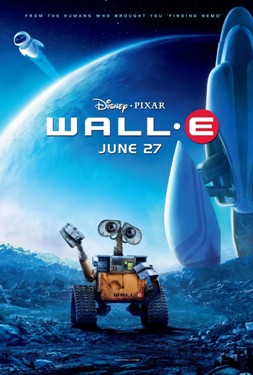 Waterworld (13 and above): Kevin Reynolds. In a future where the polar ice-caps have melted and Earth is almost entirely submerged, a mutated mariner fights starvation and outlaw "smokers," and reluctantly helps a woman and a young girl try to find dry land.
Weathering with You: Makoto Shinkai. "The new anime film, from the creators of Your Name, puts the power to stop climate change into individuals' hands. That's where the real make-believe lies." – Wired Magazine
Where the Crawdads Sing: Directed by Olivia Newman; screenplay by Lucy Alibar (Beasts of the Southern Wild). A woman who raised herself in the marshes of the Deep South becomes a suspect in the murder of a man with whom she was once involved.
Who Fears Death: George RR Martin and Tessa Thompson. Who Fears Death is being adapted into an HBO series. It's set in a post-apocalyptic version of Sudan, where the light-skinned Nuru oppress the dark-skinned Okeke. The protagonist, Onyesonwu, is the child of an Okeke woman raped by a Nuru man.
Women at War: Halla becomes a determined environmental activist, but this threatens a long-held hope of hers.
Woodlands Dark and Days Bewitched: A History of Folk Horror: Kier-La Janisse. This film explores the folk horror from its original trilogy of films and on through the present day, with a focus on cultural and environmental surroundings.
Young Ones: Jake Paltrow. Set in the near future when water has become the most precious and dwindling resource on the planet, one that dictates everything from the macro of political policy to the detailed micro of interpersonal family and romantic relationships. The land has withered into something wretched. The dust has settled on a lonely, barren planet. The hardened survivors of the loss of Earth's precious resources scrape and struggle.
Documentaries
There are so many documentaries that I could not list them all. Below are a few, but also check out Films for the Earth's top 100 inspirational films about sustainability. Also see the list at Wikipedia.
2040: Damon Gameau. Practical solutions to environmental concerns are addressed with the hope that the filmmaker's daughter, 21 years old in the year 2040, will face a hopeful future.
Aluna: Alan Ereira. The leaders of of an ancient hidden civilization in South America want to show mankind how to avoid destroying the planet. They travel with an aging British film-maker and four hundred kilometres of gold thread to trace invisible connections in nature.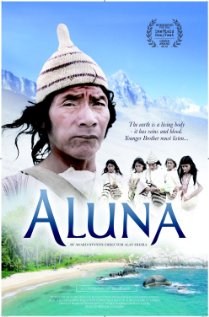 Anote's Ark: Matthieu Rytz. A look at the devastating effects that climate change has on the people living on Kiribati, a low-lying atoll in the Pacific.
An Inconvenient Truth: Filmmaker Davis Guggenheim follows Al Gore on the lecture circuit, as the former presidential candidate campaigns to raise public awareness of the dangers of global warming and calls for immediate action to curb its destructive effects on the environment.
Before the Flood: Fisher Stevens. A look at how climate change affects our environment and what society can do to prevent the demise of endangered species, ecosystems and native communities across the planet.
Chasing Coral: Jeff Orlowski. Coral reefs around the world are vanishing at an unprecedented rate. A team of divers, photographers and scientists set out on a thrilling ocean adventure to discover why and to reveal the underwater mystery to the world.
Chasing Ice: Jeff Orlowski. Follow National Geographic photographer James Balog across the Arctic as he deploys time-lapse cameras designed for one purpose: to capture a multi-year record of the world's changing glaciers.
Climate Refugees: Michael P. Nash. Filmmaker Michael Nash investigates mass migration caused by our changing climate.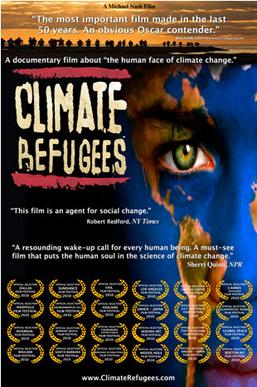 Cowspiracy: The Sustainability Secret: Kip Andersen. Follow the shocking, yet humorous, journey of an aspiring environmentalist, as he daringly seeks to find the real solution to the most pressing environmental issues and true path to sustainability.
Honeyland: Tamara Kotevska, Ljubomir Stefanov. The last female bee-hunter in Europe must save the bees and return the natural balance in Honeyland, when a family of nomadic beekeepers invade her land and threaten her livelihood.
I am Greta: Documentary follows teenage climate activist Greta Thunberg on her international crusade to get people to listen to scientists about the world's environmental problems.
How to Let Go of the World: and Love All the Things Climate Can't Change. Documentarian Josh Fox ("Gasland") travels the globe to meet with global climate change "warriors" who are committed to reversing the tide of global warming.
Kifaru: David Hambridge. A feature documentary that journeys beyond the global headlines that have accumulated around 'Sudan,' the last male northern white rhino in existence, and explores the painful emptiness of extinction through the eyes of Sudan's three primary caregivers.
Ice on Fire: Leila Conners. Can we reverse climate change? Ice on Fire explores the many ways we reduce carbon inputs to the atmosphere and, more important, how to "draw" carbon down, bringing CO2 out of the atmosphere and thus paving the way for global temperatures to go down.
Planet City: Lian Young. Not yet on IMDB, this film by Liam Young imagines a solution to climate change. "Planet City is not a dystopia or just an urban fantasy, it provokes questions that how the entire population of the earth could live in a hyper-dense and mountainous-like city with zero-waste and avoid of environmental harm, which is a typical closed-circuit system and an example of circular living." –World Architecture
Racing Extinction: Louie Psihoyos. A documentary that follows undercover activists trying to stave off a man-made mass extinction.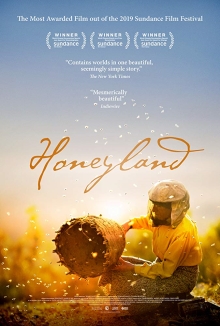 The Age of Consequences: Jared P. Scott. The 'Hurt Locker' meets 'An Inconvenient Truth', The Age of Consequences is the Emmy® nominated investigation on how climate change impacts increased resource scarcity, migration and conflict through the lens of US national security and global stability.
The Hottest August: Brett Story. Ordinary people in New York are asked to talk about their lives and their hopes for the future in a time marked by political division and climate change.
This Changes Everything: Avi Lewis and Naomi Klein. A look at seven communities around the world with the proposition that we can seize the crisis of climate change to transform our failed economic system into something radically better.
---
Note: Images used in this article and the featured image thumbnail are fair-use and for educational purposes only. Same for very brief descriptions from IMDB.