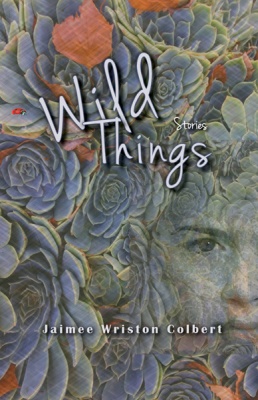 Brace yourself for Jaimee Wriston Colbert's Wild Things. These linked rural noir stories unfold their wings near the Susquehanna River in a landscape graced by wildlife and haunted by lost property, "business after business failing, padlocking their doors, factories with their boarded up windows, just another has-been town slowly shutting down." Those left behind must navigate the meth labs and broken families and their own oversized yearning. "Abstinence may lead you to god," says one of Colbert's women, "but it's hunger that'll get you fed." These characters sing their hunger and dance their hard-won wisdom. These brilliant, surprising stories defy gravity and take flight.
— Bonnie Jo Campbell, Mothers, Tell Your Daughters, Once Upon A River, and National Book Award finalist for American Salvage
Jaimee Wriston Colbert is a storyteller of the first order, and Wild Things is immensely rewarding. A must read for short story lovers, the voice not only captivatingly original, but downright addictive. I did not want the collection to end, and for days afterward I could still hear that pitch-perfect blend of lyric and narrative whispering in my ear. Without question this is her finest book so far!
—Jack Driscoll, The World of A Few Minutes Ago
A tremendous new collection from a writer with extraordinary powers of observation and an empathetic understanding of the thorny, heartbreaking human condition. There's so much reverence for the world in Wild Things, so much intelligence and beauty on every page. A stunning book.
—Christine Sneed, Little Known Facts and The Virginity of Famous Men
Jaimee Wriston Colbert has written a book of deeply affecting elegies to the scattered remnants of wilderness, the some few wild things we still live among: blackbird, brown trout, reef shark, teenage girl. By turns luminous and razor-sharp, in landscapes as diverse as a shimmering beach in Oahu and a crumbling mill town in upstate New York, these characters find comfort, not only in the "peace of wild things" but also in their scrap and bite, their tenacious urge toward survival in an absurdly hostile world.
—Pam Houston, Contents May Have Shifted and Cowboys Are My Weakness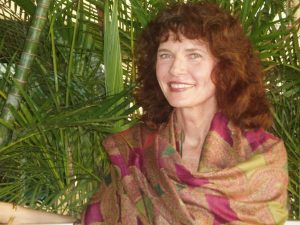 Jaimee Wriston Colbert is the author of Shark Girls, a finalist for the ForeWord Magazine Book of the Year and USABookNews.com Best Book awards; the linked-story collection Dream Lives of Butterflies, a gold-medal winner of the Independent Publisher Award; a novel in stories, Climbing the God Tree, winner of the Willa Cather Fiction Prize; and the story collection Sex, Salvation, and the Automobile, winner of the Zephyr Prize. Her stories have appeared in numerous journals, including Gettysburg Review, TriQuarterly, Prairie Schooner, Tampa Review, Connecticut Review, and New Letters. Originally from Hawai`i, she is professor of English and creative writing at SUNY, Binghamton University.