---
Overlooking our rose gardens, spruce trees, and then meadow beyond is an old balcony that has seen better days. We finally replaced some of its rotting wood this year but noticed that the railing needs work as well. It's also slowly rotting, and the compost forming therein has sprouted a small plant of some sort. I want to think it's the tiniest maple tree ever, but who knows.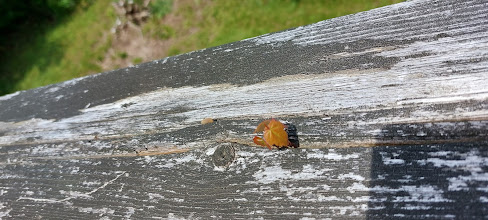 The balcony is a safe place to sit without ticks or too many mosquitoes. This year I wizened up and put some mint plants out there; mosquitoes don't like mint, but we do, in tea or the wonderful Kentucky Mule. By the way, the Kentucky Mule is similar to a Moscow Mule but has bourbon in it. Fill a mug or glass with ice, add a shot of bourbon, pour in some ginger beer or ginger-ale (I like diet ginger-ale), a couple drops of lime juice, and a sprig of mint. Wa-la. Now you are ready to put your feet up and stare at the wonder that is the great outdoors.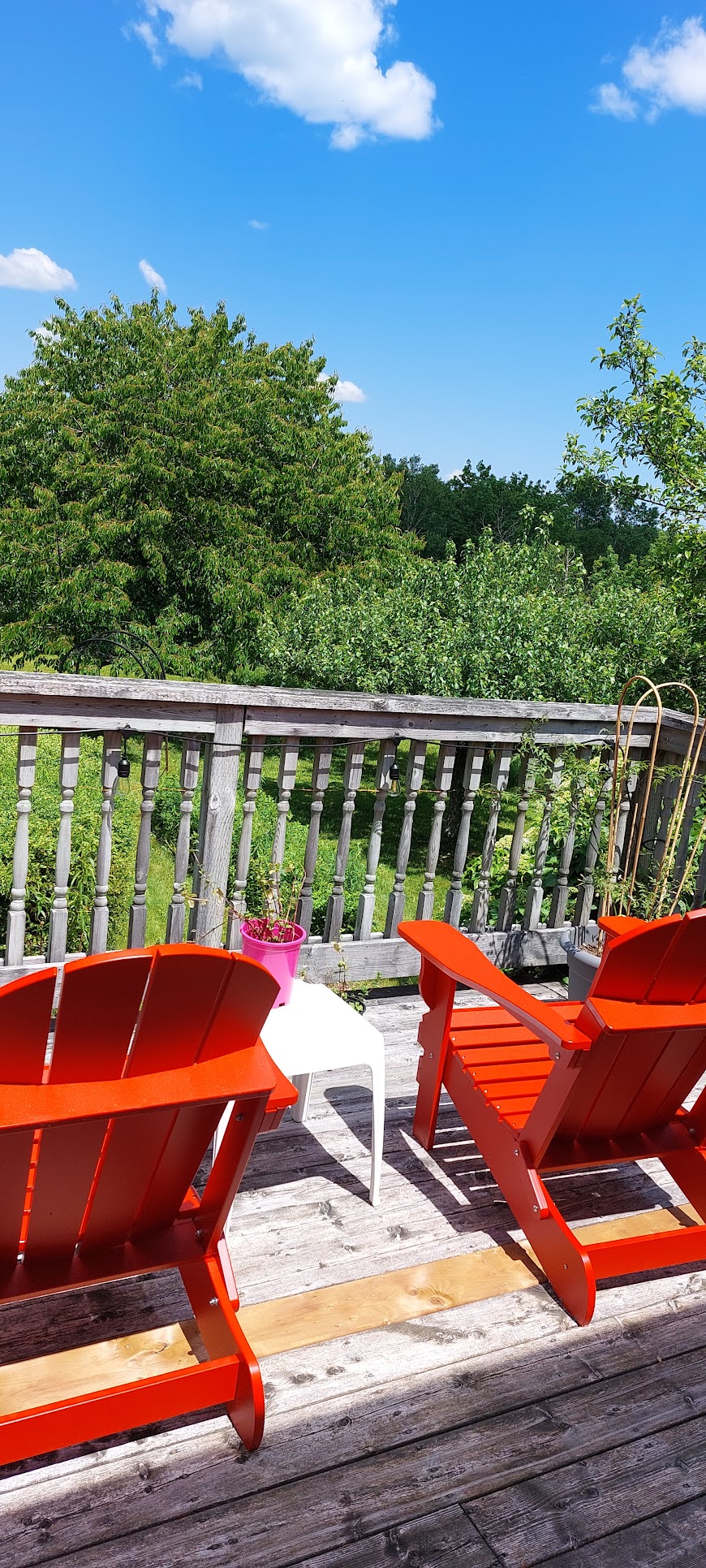 In the corner of our deck is our new jasmine plant. I've wanted a jasmine for so long and this year finally found one. I replanted it into a large pot, and may have to plant it into a larger pot in the future. Just this week, after some heavy rain storms, it blossomed.
If you ask me what my favorite flower is, I will say the jasmine flower that grows on shrubs and vines in the olive family. When I was young, I must have smelled the fragrance, and it has been my favorite scent since then. I longed to have an area outside near my someday house so that I could sit near it and get a whiff. Now that dream is true.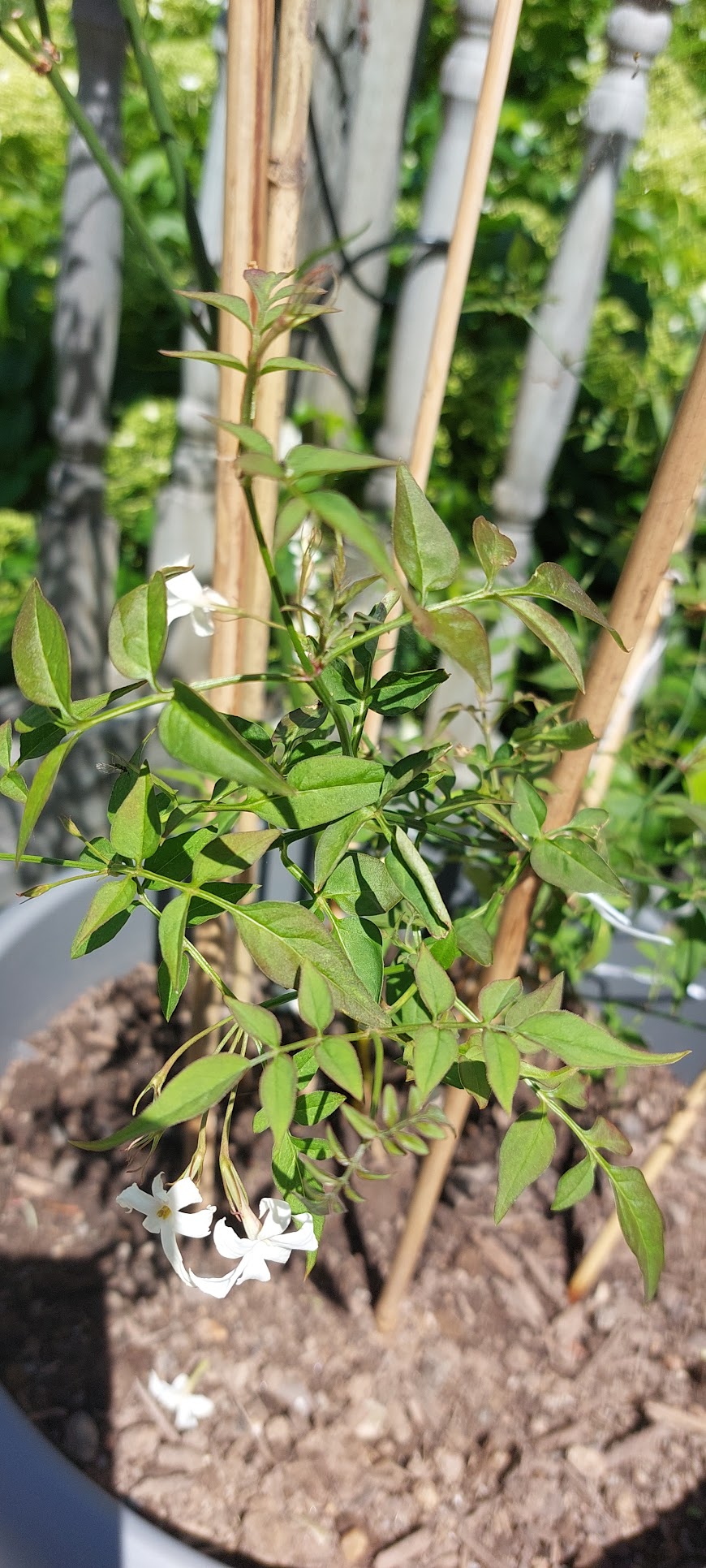 Morgan built a hoop frame for putting over our strawberry and rhubarb patch to try to keep the deer out. Just this afternoon, after this photo was taken, we put chicken wire over the hoops and attached it to the frame. Then we moved over the strawberries. This is obviously from the building stage.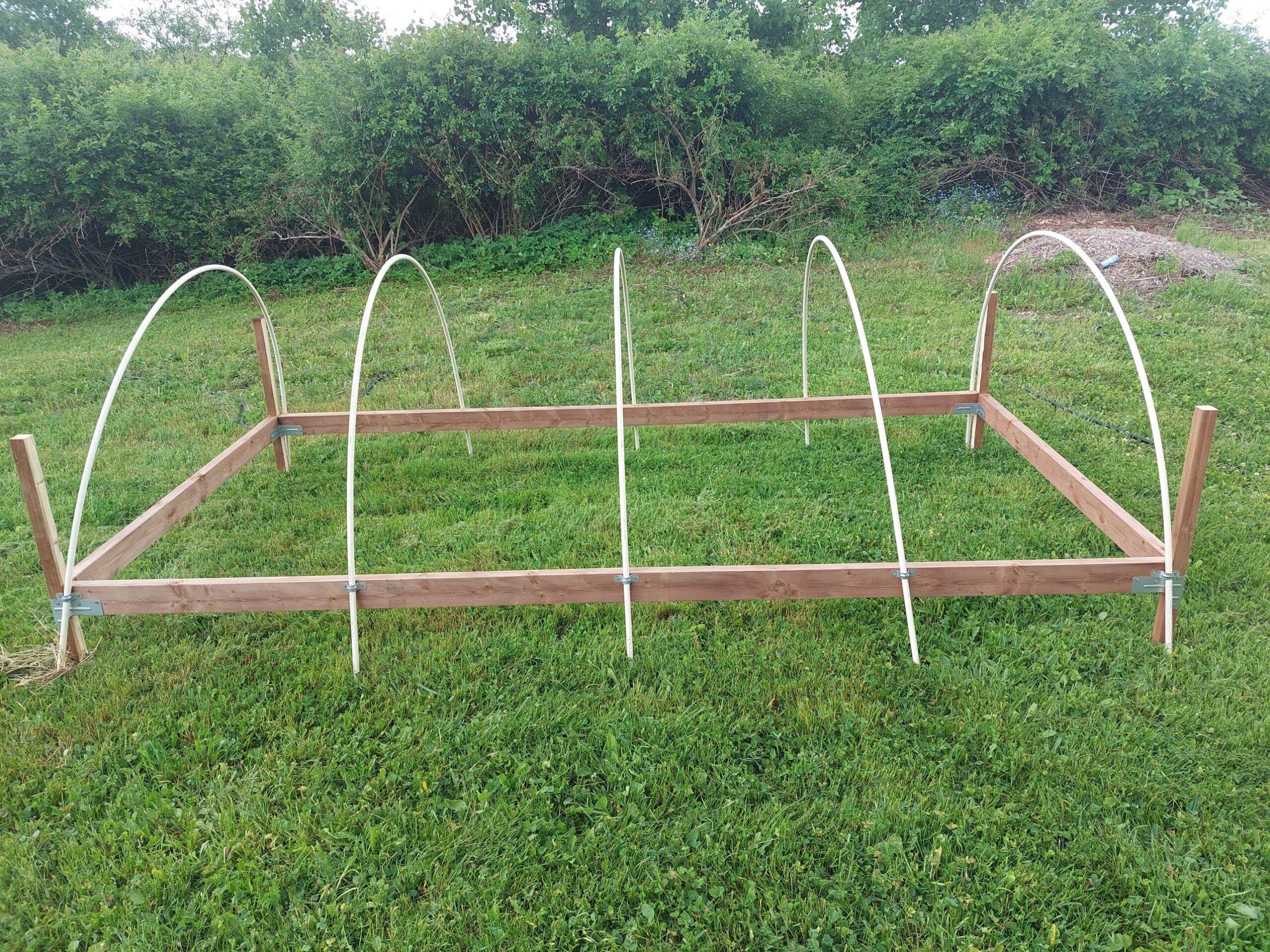 We also have some extra parts to build onto the bonfire area I built two summers ago; stay tuned to my next post, which I've been wanting to write for a while: the bonefire.
The view beyond is magic. How can I explain it?