Click here to return to the world eco-fiction series
The global novel exists, not as a genre separated from and opposed to other kinds of fiction, but as a perspective that governs the interpretation of experience. In this way, it is faithful to the way the global is actually lived—not through the abolition of place, but as a theme by which place is mediated. Life lived here is experienced in its profound and often unsettling connections with life lived elsewhere, and everywhere. The local gains dignity, and significance, insofar as it can be seen as a part of a worldwide phenomenon.
-Adam Kirsch, The Global Novel: Writing the World in the 21st Century
---
About the Book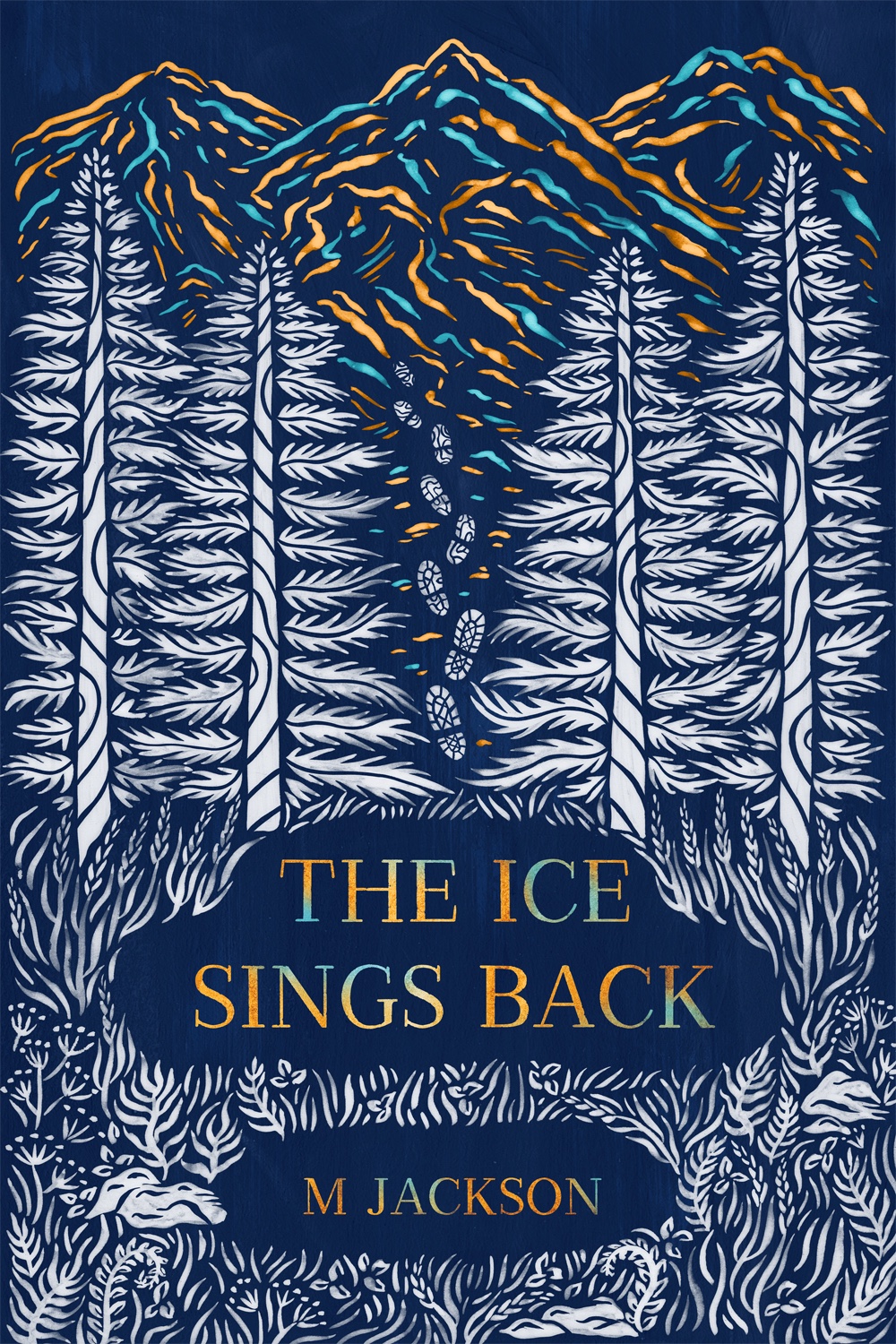 The Ice Sings Back is newly out by Green Writers Press (February 20, 2023) and has received a lot of advanced praise. In M Jackson's debut novel, when a young girl goes missing in the remote wilderness of the western Oregon Cascades, her disappearance sets off a chain of events that reveal a long history of violence, abuse of power, and environmental precarity. This is a story of how four women make sense of the everyday extraordinary traumas that contour their lives, and how their individual strengths come together to sing a fierce hymn of survival.
A young autistic girl goes missing in the Cascades near Eugene, OR, and the lives of four women are irrevocably changed. Leonie takes her daughter Amelia for a hike to see one of the glaciers left in the Cascades. But something about the glacier speaks to Amelia in ways Leonie can't understand; not long after, Amelia disappears. She isn't the first girl or woman to disappear in this wild area, and three other women are drawn into the mysteries, natural and manmade. May, a rookie paramedic trying to find her place in her small-town department, is assigned to help in the search. Ros, a researcher who crews a scientific outpost in the mountains, has her solitary existence upended by all the activity. Donna hopes to get answers from her dying abusive stepfather about what happened to her mother and why there are other women's belongings in their isolated cabin. Each will learn more about what happened to Amelia and about the strength they all have as women. Jackson's eco-thriller conveys the claustrophobia and power of the wilderness in which Amelia is lost and creates a creeping dread as each woman picks through her piece of the puzzle.
-Library Journal
Chat with the the Author
I was excited to hear about M Jackson's debut novel. Back in 2015, when the "Women Working in Nature and the Arts" series was still new (the series is now tucked into other spotlights on women), I chatted with M about her first nonfiction book While Glaciers Slept. You can read that heart-to-heart talk here.
Mary: It's been a few years since we last talked about your book While Glaciers Slept: Being Human in a Time of Climate Change. What's been happening in your life since then?
M: Oh. My. Goodness. A lot of life has happened since I released While Glaciers Slept.  I earned my doctorate, I was named a National Geographic Explorer, a TED Fellow, I published two new books: The Secret Lives of Glaciers and The Ice Sings Back, and I was finally sent by the National Geographic Society to Antarctica. I starred in a new Netflix series and I'm the Climate and Energy host at Crash Course. Did I mention I got married, and am now the Beaming and Proud Mother of a one-year-old little boy who sings himself to sleep each night? My heart is full, my plate is full.
Mary: Wow! You've accomplished quite a bit in the last 7 years or so. Congratulations on motherhood and continued book publishing, exploration, and so much more. Your debut novel The Ice Sings Back sounds exciting. How has your work inspired this book?
M: I was the Kittredge Visiting Writer at the University of Montana a few years ago, and I had coffee one day with the extraordinary Debra Earling. Up until that point, I'd only ever worked on nonfiction, this very serious business of writing serious nonfiction science. But talking with Debra about her work, and the power of fiction and a damned good story to help us reimagine what might be possible, to see our world and science in a whole new way—I was hooked. Challenge accepted! I want to communicate science in all sorts of ways—and I found writing fiction was incredibly new, exciting, freeing, and a beautiful way to share what I love.
Mary: I love the growing trend of scientists writing fiction, or maybe it's always been that way to an extent, but I'm seeing it more and more these days and find it refreshing. What's going on in this story?
M: The heart of this story is a missing little girl who vanishes in the Three Sisters Wilderness of the Oregon Cascades. Her disappearance sets off a chain of events that impact each character. Ros, a scientist working at a remote field station in the Cascades, has her quiet life disturbed by the search, and elements of her past return to change how she envisioned her future. Donna, a woman taking care of her father at the family cabin along the McKenzie River, is looking for her mother and confronting how she comes to terms with forgiveness, responsibility, and justice. May, a young medic at a beleaguered fire station, makes a critical discovery in the mountains and must choose what future she wants. And last, Leonie, the mother of the missing girl, must decide what living looks like without her daughter. Each of these women and the decisions they make impact one another, even if they never realize it. That's critical to this story. To me, stories are never in real life tied up neatly, and as human beings we never have full context on the events in our lives. As such, I built a story where the reader, by peeking into each of these women's stories, can see the pieces, the context, across the whole tapestry of the novel.
Mary: I love that approach to story writing. It kind of reminds me of "Lost", where the overall picture could only be seen by the audience because the characters themselves did not see all the flashbacks and flash-forwards. I like that women are key to this powerful novel. How did you come up with these characters?
M: You know, growing up, I never thought science was a career for me, mainly because I couldn't imagine it. Literally. When I was young, I had never met another scientist, let alone a lady scientist. Fast forward to today, and I've had the exceptional privilege to work with some of the most compelling, extraordinary, and fascinating women scientists across the planet. Each are complex and smart and empowering. And as I built out the main characters for this novel—Ros, Tove, Donna, May, and Leonie—I imbued each woman with the stories, experiences, and personalities from these women scientists I've met along the way. Sometimes, the stories we're told stick with you. Once, on a ship heading to Antarctica, I was talking with another scientist about how she started her career, and she told me this story about being a lab technician at first. And how she wanted to train to be a scientist, but her lab boss told her during a performance review that since she was so good at cleaning and organizing, that was clearly the career tract for her. That story stayed with me, and when I was writing out May's character—this nervous, uncertain early career young woman—I built a similar scene into her experience. All the women in this book are inspired by the powerful women I've known along the way.
Mary: It's amazing that each woman has real stories behind her. What other novels have you enjoyed, and why?
M: I found myself laughing out loud at Bonnie Garmus's Lessons in Chemistry. A few months back I spent a delicious afternoon having my core rocked by Carmen Maria Machado's In the Dream House. Last week, given the state of the world and in want of a little comfort, I dove back into Ann Cleeve's Shetland Island Mysteries. I dream of going to the Shetland Islands one day. It must happen! The book I'm reading right now is Charlotte McConaghy's Migrations. I just can't put it down. Her descriptions of Greenland sear me.
Mary: I agree so much on the power of stories and how they absolutely change us. Do you think you'll write more fiction in the future?
M: Oh yes. I'm hooked. I've got another novel on deck for release, and then I'm currently at work on a three-book series based here in Eugene, Oregon that follows an environmental scientist as she solves some local mysteries.
Mary: Please keep in touch about those! And thanks, once again, for talking with me about your own stories.
About the Author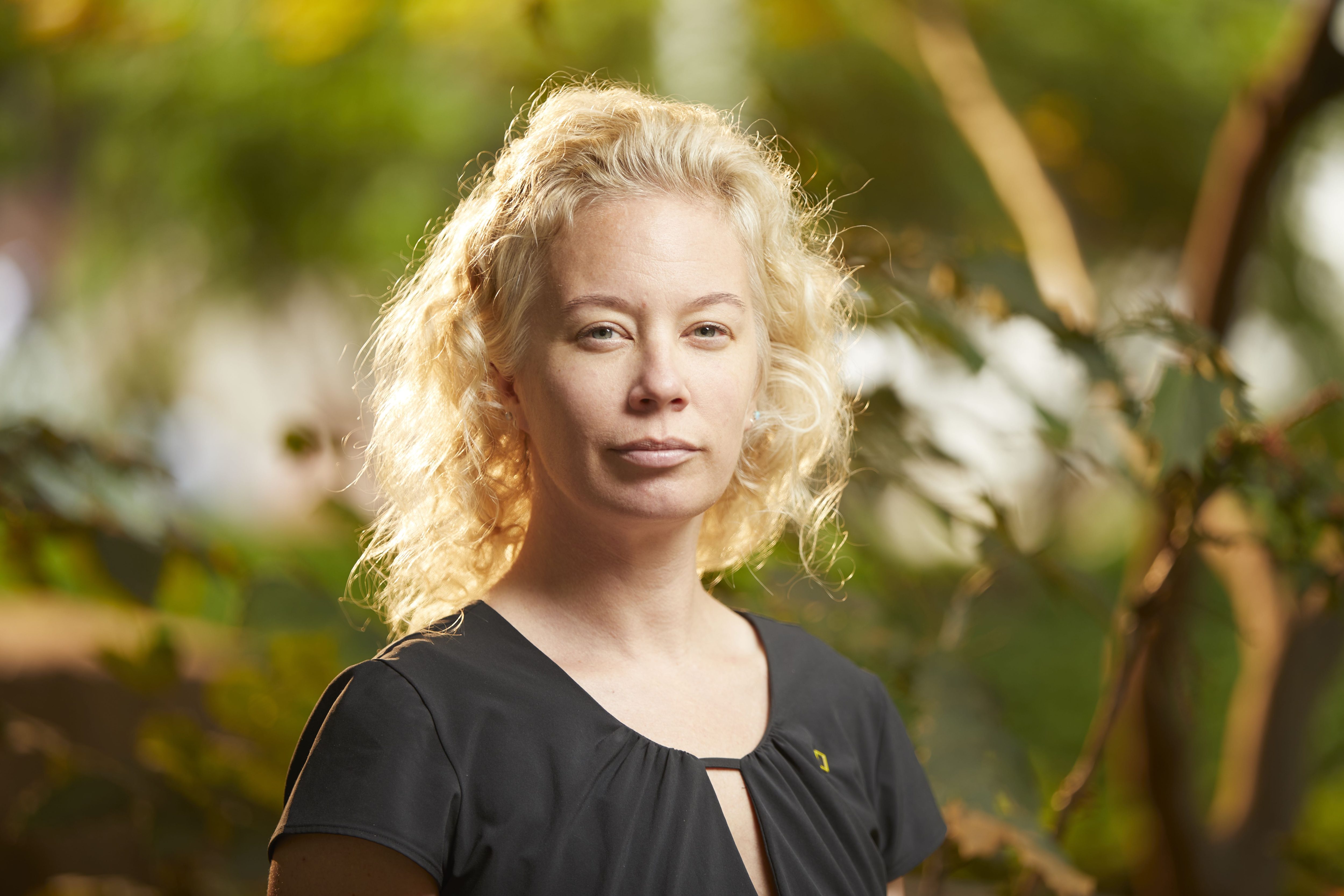 Dr. M Jackson is a National Geographic Society Explorer, TED Fellow, and three-time U.S. Fulbright Scholar. Jackson is the author of the nonfiction books, The Secret Lives of Glaciers (2019) and While Glaciers Slept: Being Human in a Time of Climate Change (2015), and the novel The Ice Sings Back (2023). Jackson is currently the Climate and Energy host for Crash Course and lives in Eugene, Oregon.
You can find more about M by following her work on Instagram @mlejackson and on her website.