Title: The Apocalypse Variations, Thirty Paintings in Thirty Days
Author: © Marc Taro Holmes
Ordering: print, e-book
Publication Date: June 22, 2019
Author Link:  website
---
The Apocalypse Variations
Thirty Paintings in Thirty Days
Copyright © 2019 Marc Taro Holmes ~ All
rights reserved ~ No part of this publication
may be reproduced in any form without
express written permission from the author.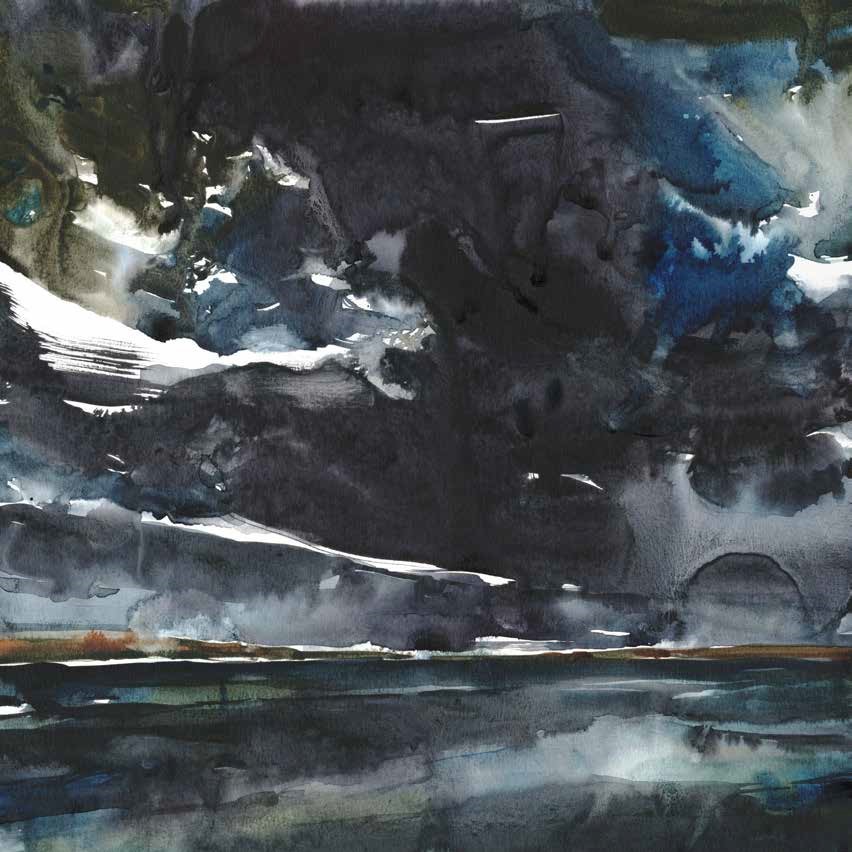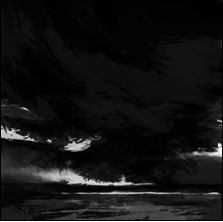 About the Paintings
I MADE THE APOCALYPSE VARIATIONS as part of a painting marathon organized by myself and fellow artist Uma Kelkar. She has no blame in what is about to follow in this book.
The project, #30x30DirectWatercolor2019, was a public call to produce thirty paintings in thirty days and to share them online each day. We had a little over 3500 participants in this year's event.
I feel there's a level of honed technique in music, dance, or even in sport, that can be lacking in the visual arts. It's natural to shy away from risk if you can. The studio artist can hide from prying eyes, but the athlete can't hide from the scorekeeper, the dancer can't falter after a mis-step. They must work toward a kind of mastery, where every performance is as perfect as their bodies allow.
That, or settle for acceptance of their ability as it stands.
Unlike the sustained studio practice of traditional oil painting, or the complete freedom of digital media, a painted watercolor shares this aspect of live performance. Watercolor is an all or nothing event. Once dry, the pigment will never flow again.
The works in this slim volume, using pouring, and wet-in-wet watercolor mixing on the page are an attempt at a total immersion in painting as a performance. An unconscious, instinctive, reactive openness to the behavior of pigment and water.
The Process
 I'VE BEEN A PLEIN AIR PAINTER for most of my twenty-five years as a working artist. Painting on location is tremendously effective training. Enough practice translating light and space writes new pathways in the brain. The ability to see, understand and simplify.
I've described myself as a camera-and-printer-android. I can automatically transcribe what I see into brushwork without conscious thought. I feel this is what makes painting from life so popular. It's a kind of meditation. An out of body experience.
In this present series of work, I wanted to step away from that familiar real-world experience, but I didn't feel ready to visualize directly into the blank page.
In the first five days of the marathon, I simply doodled. Finger painting on a touch screen tablet. It's similar to charcoal, or to wiping-out with oil and a rag, but cleaner and sharper. Allowing for massive dark forms with erased out details. Scratching in, smearing. The work is never complete. When working digitally, infinite revision is possible.
The Japanese use the term Notan for small images created with only dark and light.
By beginning here, creating a library of tiny, invented, implied landscapes with just enough suggestion, not so overbearingly real as the real world, in the final execution I could introduce color instinctively. Picking whichever hue seemed right in the moment.
I'm using something of what I know from plein air, but these drastically simplified sketches are only symbolic of remembered or imagined places. Being entirely invented out of mark making, they contain selected random elements, subconscious errors, and compositional quirks that I wanted to preserve. They're no longer just landscape paintings.
Not real places. They're my places. Travel sketches from internal voyages.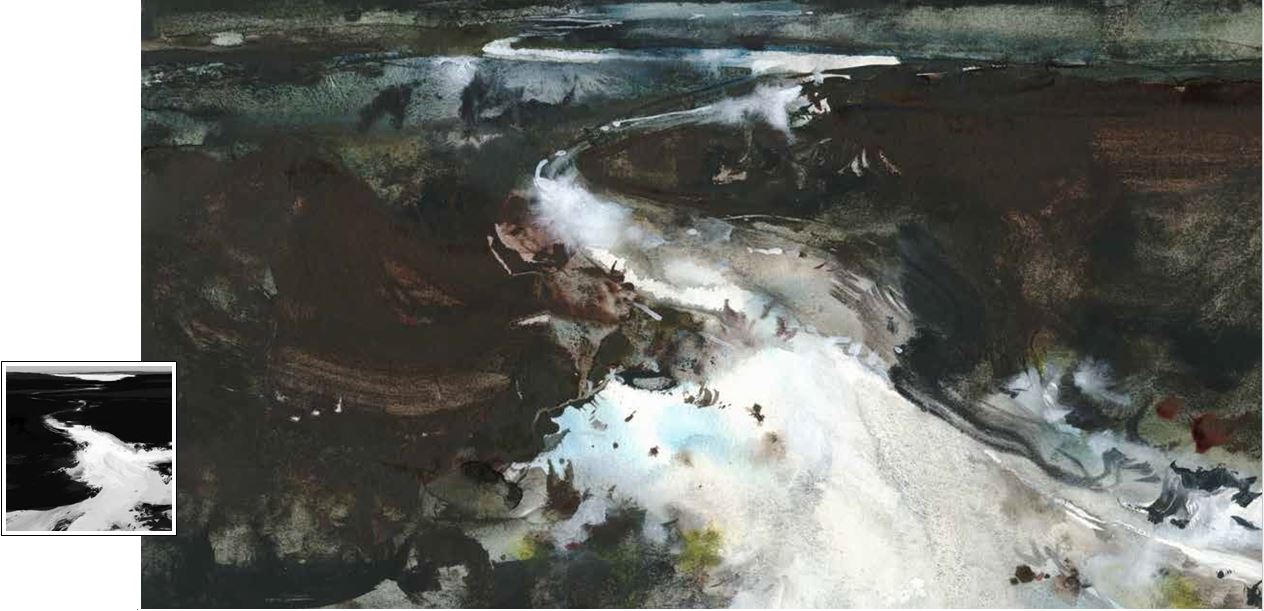 On Emergent Subject Matter
This series has shown me that I can make work without really knowing why I'm making it. The two-stage painting process – first sketching randomly, then executing in watercolor at an aggressive pace – this has served as a hunting blind. A sleight of hand that  lets the  work  slip  by  your  guarded  thoughts.  A way to trick yourself into publicly revealing deeply held, secretly antisocial feelings about the future.
These paintings turn out to depict dark, hopeless expectations which can't be discussed openly in polite society. I feel that honest despair about the future is seen as weakness. People don't want to hear it. It can be felt as a challenge. An attack on a way of life or on our fellows' behavior. A rudeness to be met with rebuttal and argument. Anything to reject these unacceptable thoughts.
Deep down, I find that to be the real weakness.
If we can be allowed to be truthful with ourselves, we might see we've arrived  at the  present  state  of  the world through entirely natural processes. It is likely the future path is fixed. No action on our part will change the momentum of history. This is the only evolutionary path humanity might have taken.
We are, at all times, true to our basic nature.
"One Foot in Front of the Other", Cropped