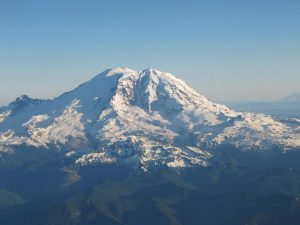 This site, along with Moon Willow Press, Eco-fiction's Running in the Anthropocene Blog, and Eco-fiction's Green Reads, will be on hold, for the most part, until late December. Our host is merging with another, so we'll have new DNSs, and any changes made between now and then will be lost. The port will take place on December 22, and then we'll be traveling for the week or so after that.
My holiday message this year takes into consideration the great Wendell Berry, who hails from Kentucky, like my own folks, and who is humble and full of wisdom. He loves the gospel, and he practices kindness and forgiveness and cares about the well-being of the planet. He has lived a long life full of positive action, including protesting the Vietnam war, environmental activism (such as working to end mountaintop coal removal), and calling for an end to the death penalty. An author of nonfiction, fiction, and poetry, he also has worked on, and written about, the value of small, local, organic farms. All in all, he is a well-rounded person who reminds me a lot of my own dad, who I often think of and miss right around this time of year, since, up until the time of his death in 2009, our family would have great reunions at Christmas. Hearing Wendell Berry talk is like going home, with that Kentucky accent and his meaningful words taking me back to a different time.
I was thinking about Berry's "The Peace of Wild Things," and wanted to share its message with everyone, especially now when so many are hurting in the world for various reasons, but also when the world has been shrouded with darkness and uncertainty, following the recent US election. My message is that no matter the hurting, the shock, the seemingly darker future, we are following in history's footsteps when it comes to humankind's conditions and traditions–where there will be and has been evil, but where also there will be and has been goodness. And the Wendell Berry types of the world prove that we do not have to walk alone.
In "The Peace of Wild Things" (click here to read or hear the poem), the narrator is surrounded by unrest and is in despair because of the state of the world and the uncertainty of his children's futures. However, he finds peace in nature, where he feels grace and realizes true freedom. That is my wish to all readers this year–to find peace, grace, and freedom from tyranny; to walk in nature, and to know that you do not walk alone. Speaking of walking, we will be joining the Woman's March on Washington, January 21st, 2017. This will be our first of many walks with hundreds of thousands of others–yet, we'll continue to walk (and run) on the trail, an activity that brings all of Wendell Berry's words to heart.
The featured image is copyright by Morgan Woodbury and is of a snow-covered Mt. Baker.