Click here to return to the series
The global novel exists, not as a genre separated from and opposed to other kinds of fiction, but as a perspective that governs the interpretation of experience. In this way, it is faithful to the way the global is actually lived–not through the abolition of place, but as a theme by which place is mediated. Life lived here is experienced in its profound and often unsettling connections with life lived elsewhere, and everywhere. The local gains dignity, and significance, insofar as it can be seen as a part of a worldwide phenomenon.
-Adam Kirsch, The Global Novel: Writing the World in the 21st Century
---
About the Book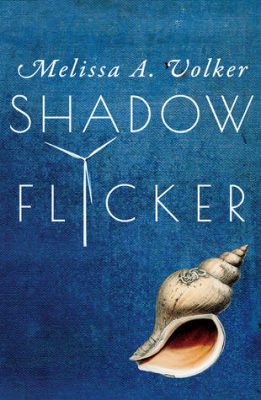 It's coming on winter, yet I'm heading into warm sunshine, surf, and sand–with my mind freshly ensconced in Melissa Volker's novel Shadow Flicker (Karavan Press, 2019), which immersed me into beautiful east South African beaches and surfing life. Despite the warmth of the novel, it's also brewing with trouble. Kate Petersen keeps her panic attacks to herself, until the day she experiences one in front of her boss. With her personal life in ruins, her job is all she's got. When an important renewable energy assignment in an Eastern Cape surfing village comes up, she is allowed to take over only if she promises to get her anxiety under control. She decides not to tell her boss that he is sending her to the very place where all her troubles began with a tragedy which continues to haunt her.
Determined to put the past behind her, she arrives in St Francis Bay ready to placate environmental opposition to her employer's planned wind farm. Trouble brews when she begins to fall for Matthew Sykes, the attentive vet and surfer who is still grieving the death of his wife. Meanwhile, the parochial locals escalate their protests, from peaceful resistance to creepy threats, and Kate is forced to confront her worst fears as well as risk exposing her fragile state of mind to Matthew and her client. Then the violence intensifies and Matthew turns out to have a few secrets of his own. Kate understands that their growing relationship and her job are at stake, but she doesn't know that her life is also in danger.
Having been on the waves and enjoyed surrounding myself by the surf culture of southern California, where I used to live, I've also spent the past couple decades reading novels and watching films about surfing. When I learned that Melissa was a surfer and a stand-up paddle boarder (SUP), and had written a novel near where Endless Summer's Bruce Brown and friends traveled just to catch some wild waves, I knew I had to read her story. Also the author of A Fractured Land, Melissa is a brilliant storyteller and is passionate about the natural world. I find it endlessly interesting that authors like her are so keen to share their thoughts on place, culture, memory, and knowledge of the nearby land (and sea of course).
Chat with the Author
Mary: Before discussing Shadow Flicker, I'd like to learn more about your novel A Fractured Land, first published by Literary Wanderlust in 2018. Like Shadow Flicker, it's a romance-mystery with an environmental issue at its core. What inspired you to write about fracking?
Melissa: In South Africa, water is a scarce and precious resource. I grew up in a town that is about two hours' drive from the Karoo, a semi-desert area that covers roughly forty percent of South Africa's land area. A Fractured Land is set in the town of Graaff Reinet, in the Karoo. Different parts of the Karoo have different climates, plants, rock formations, and animal life. The biodiversity is incredible. The landscapes are achingly beautiful in their starkness. Some are rock and shrub; others are home to beautiful succulents and flowers. Sheep farming is common, but the Karoo is arid and water is scarce. The population is very small, and when you drive through some of the old Karoo towns, you get the impression that once they might have thrived when a rural farming lifestyle thrived.  But you also get the impression that the life of the majority of people who live in the Karoo is one of poverty. They rely on farming, which in turn relies on rain and groundwater. The Karoo has been identified as a possible source of shale gas.
When I came to understand how hydraulic fracturing worked, how chemicals are mixed with water and then used to fracture rock to release shale gas, it seemed incomprehensible that a water scarce region like the Karoo could sustain this type of activity. At the same time, if fracking was viable, environmentally and geologically, it might spell the end of the cycle of poverty for the many. However I found that this difficult conversation was limited to interested parties who are poles apart, either the big oil and gas players or the toiling environmentalists.  I thought that by bringing the issue into accessible fiction I could reach a wider audience with the problems and controversies posed by fracking.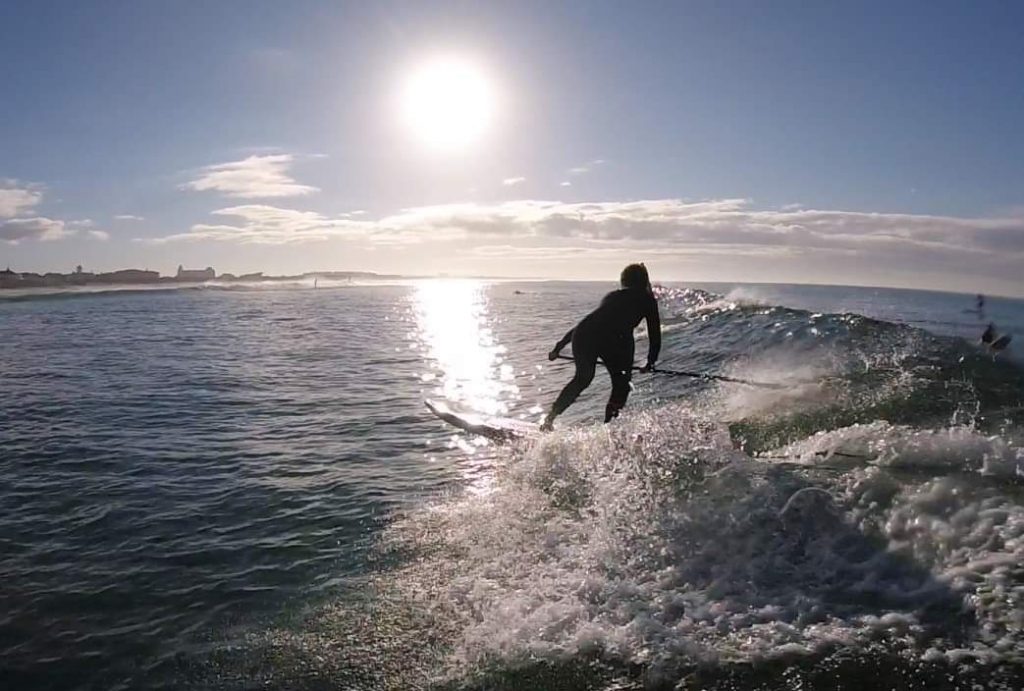 Mary: Your newest novel, Shadow Flicker, also takes place in South Africa and is a romance-mystery. It delves into wind farms, with some exploration into renewable energy vs. ecological impacts. Of course, the audience is probably most seeped in the growing relationship between Kate and Matthew and the evolving mystery in the story, but the environmental side is also interesting. How do you think contemporary fiction can be a conduit to readers learning more about ecology and environment?
Melissa: I suspect these days people get 'bad news' fatigue. When they hear one more story of humans compromising an aspect of the environment, they don't always have the emotional fortitude to take the information on board. I hope with contemporary fiction we can take these difficult issues and package them in ways that are more palatable for people to digest and think about. Perhaps inspiring stories with ecology and the environment at their core can make readers more aware, and can either encourage them to stay on their environmentally conscious path or inspire new differences in their behaviour patterns, for example, reducing their single use plastic or carpooling, or something like that.
Mary: I wanted to also mention the power of anxiety attacks and PTSD, as the main character Kate remembers a shark attack that killed her friend in the past. Can you talk more on this?
Melissa: I suspect we write about topics that we need to make sense of in our own lives at times. There is still shame and stigma associated with mental health problems, and I wanted to explore how this affects romantic relationships. Also, a friend of mine who underwent severe trauma learned neurogenic tremors in therapy. I discovered the profound positive effects of these tremors and was moved to include them in Kate's story.
Mary: You explain this in the novel–but for our readers, what is "shadow flicker"?
Melissa: The term describes the flickering shadow cast on nearby buildings and landscapes when the sun rises or sets behind rotating wind turbines. The effect is as if a light is being flicked on and off, and in the book, shadow flicker represents the possibility of a dark side to green energy.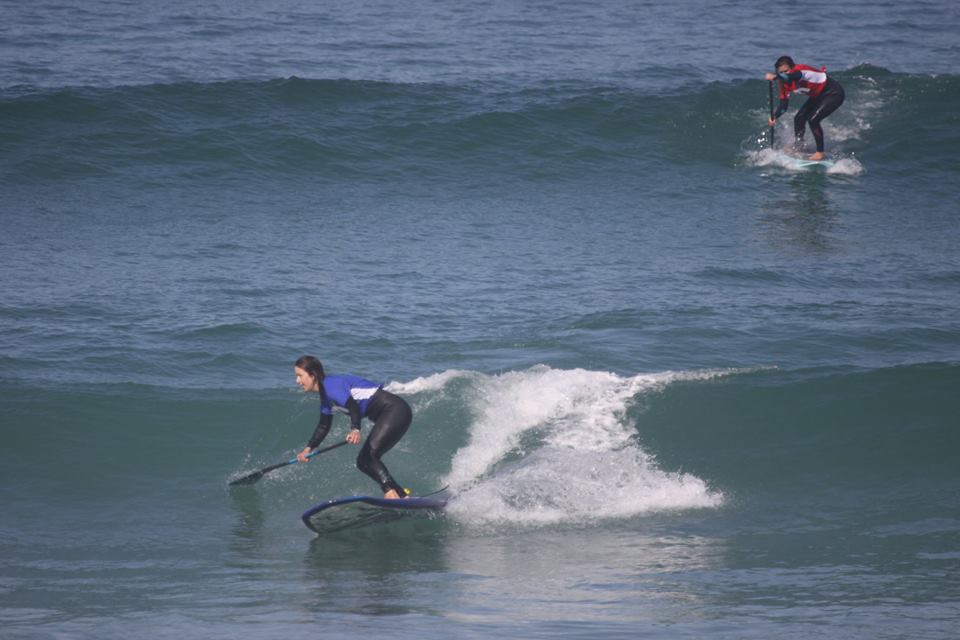 Mary: The novel takes place in an Eastern Cape surfing village. You are also a SUP surfer? I'd love to learn more about that and how your own time in the water has influenced your writing. Did the story take place near or at the beach that Bruce Brown traveled to in Endless Summer? How do you think things have changed on this beach from the 1960s to now? Are there real conflicts there with renewable energy, wind turbines, and impacts on local wildlife? Twenty questions here!
Melissa: Despite growing up near Jeffreys Bay and Bruce's Beauties, I only learned to surf in Cape Town four years ago. When I was younger I was scared of the sea, and popular surf culture influenced my view that it was a gendered space. Men were in the water and women were on the beach. The South African surf culture has since changed and, particularly in Cape Town, is now very inclusive. In fact, surf schools actively recruit women and girls into surfing and SUP.
Because my husband of twenty plus years is a surfer/kitesurfer/stand-up paddle boarder, I had the knowledge of surfers and what it was like to be married to one. My first ever published story was a short humorous piece about the life of a surfer's wife. I realized I'd found a niche, so I continued to write about my surf learning curve in The Kook Diaries on my blog and subsequent published articles.  Since then I've learned to surf a stand-up paddle board, and it's been an amazing journey, overcoming fear, being empowered by the ocean, becoming strong, and feeling the stoke. I live close to a gentle beach break, Muizenberg, and it is an inclusive, forgiving space with consistent waves for learning to surf. I have had the opportunity to research and write about gender disparity and women in surfing for various magazines and websites and I've carried some of those themes over to my fiction.
As far as the setting for Shadow Flicker goes, my dad visited the Kromme River regularly during his youth in the fifties, and so, in the seventies, he bought into a share block of fishing shacks near the Kromme River mouth, which opens into the sea at St Francis Bay. He took us there regularly from before I can remember. On the other side of the river is the village of St Francis Bay, and a short distance out of St Francis Bay is a promontory with a lighthouse and an even smaller village, Cape St Francis.  St Francis Bay is the home of Bruce's Beauties, where Bruce Brown discovered the perfect wave in 1966 and featured it in his iconic surf film, The Endless Summer. The story of Shadow Flicker takes place in St Francis Bay, and many surf scenes take place at a fictionalised fusion of Bruce's Beauties and the wave to the left of it, Hulett's. The beach has eroded so much over the years due to the development of the town, a golf course, a man-made canal system, the introduction of alien vegetation, and other factors. The Sand River (a literal river of sand) used to deposit sand on the beaches and into the ocean. Sand covered the rocks and created banks, but this no longer happens. Bruce's might have always been a fickle wave, but it is even more fickle now and only breaks like it did in the Endless Summer when a perfect set of circumstances, swell, wind, and tide come together simultaneously.
The government has earmarked Thyspunt, a few kilometers down the coast from Cape St Francis, for a nuclear power station, so the anti-nuke narrative in the region has been loud and clear for years. When large wind farms were proposed, I imagined they would be welcomed. But during the EIA stage, many homeowners objected and I started reading and listening to conversations about wind farms and their impact on the environment. I realised that whatever we do leaves a footprint. The difficult questions around the impact of renewable energy developments on small communities which are invested in tourism inspired the conflict in Shadow Flicker.
Mary: Anything else you would like to add about your novels?
Melissa: I've noticed in my own journey in surfing how the ocean empowers women, how surfing teaches women that they are stronger than they ever knew. This inspired my female protagonists: strong women who prevail in the face of waves of adversity. I like to steer away from the usual gender stereotypes, for example,  I made the engineer in Shadow Flicker a woman, and the single parent, a man.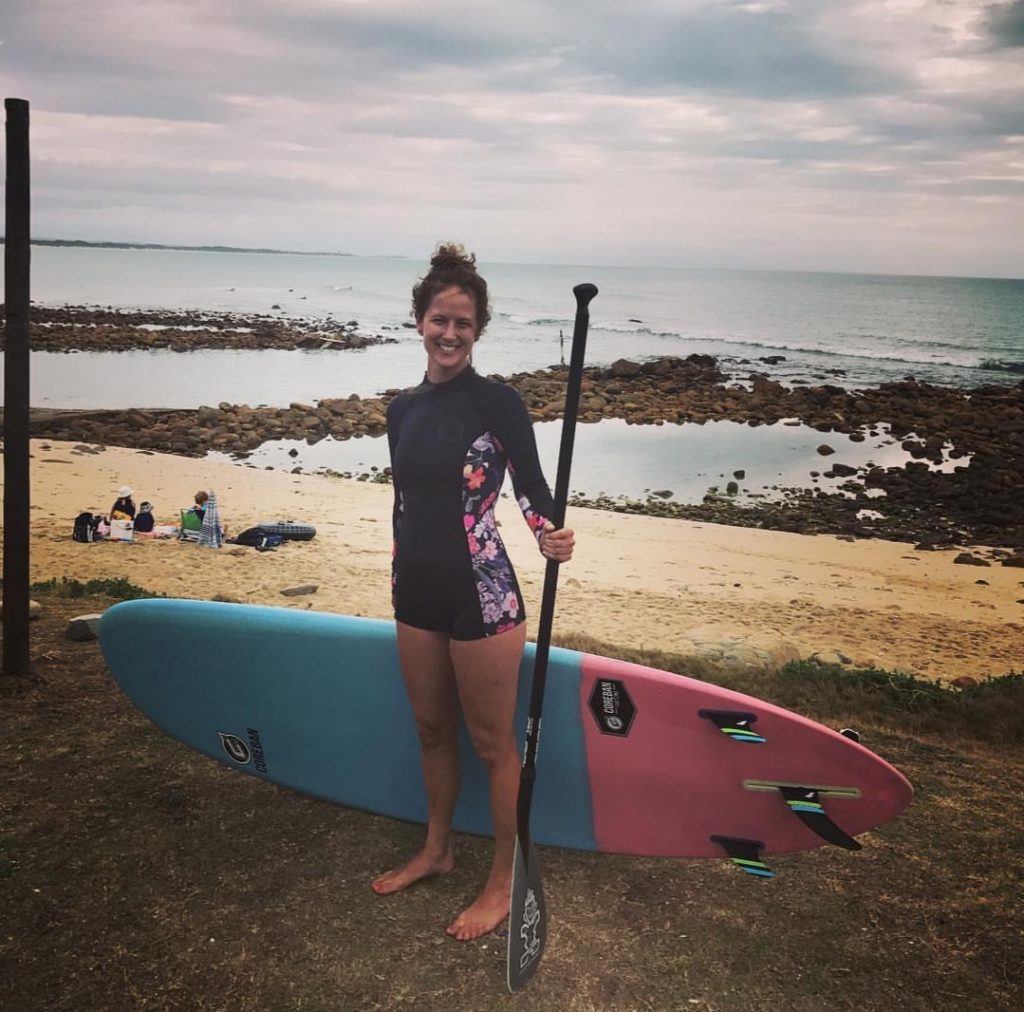 Mary: Are you still on a book tour, and what kinds of reactions do you have from readers regarding Shadow Flicker?
Melissa: I have been to a few book festivals. Most recently we went to Prince Albert, a small town in the heart of the Karoo, named after Queen Victoria's husband.  It's a particularly arid region, currently experiencing a terrible drought. One of the audience members told me when he saw the title of Shadow Flicker, he booked a ticket all the way from Port Elizabeth, over 250 miles away. He turned out to be a professor of physics who had worked on the design of the cells in wind turbines. He knew exactly what shadow flicker was and was looking forward to a technical discussion on wind farms. When it turned out to be a bit of a love story, he was not disheartened nor disappointed. His wife said he was so inspired to see that one could write about wind farms in a way that was accessible to the non-academic public.
We also had a launch event in the surf shop in Cape Town, and my fellow wahines came out to support and celebrate. My publisher approached a local academic, historian, surfer, and writer, Dr Glen Thompson, to chair the conversation, which he kindly did, and we talked about surfing history, the presence of the ocean at key turning points of the story, and the narrative of overcoming fear.
Our next event is in St Francis Bay, where the book is set, so I am super excited to be going there.  Our host is the St Francis Brewing Company, as I set a scene in the book at their pub. They are launching their new plastic free six pack rings at the same time, and I will give a talk about Shadow Flicker.
Mary: Are you working on anything else at the moment?
Melissa: I am working on a story that again touches on a character with PTSD, this time the male character. Male depression is sometimes perceived as weakness, so I am working on a strong, kind man who is fighting his way through emotional darkness. The story does again have a seaside surf setting, and the female protagonist is a shark scientist. Cape Town used to have a large healthy, albeit feared population of white sharks, but the numbers have rapidly declined in recent years to almost zero.  Shark culling is still practiced along some parts of our South African coastline and I am shocked at a dated narrative in some sectors that continues to portray sharks as vicious killers. Many species on the South African coastline remain unprotected. I want to write about these beautiful, powerful, misunderstood creatures in a way that might start conversations about their plight, their critical importance to ecosystems and their fight for survival.  Hopefully it will inspire some changes in human behaviours too.
Mary: Melissa, I have learned so much from you and I thank you for taking the time to talk with me. Let's keep in touch. I am looking forward to your next novel!
About the Author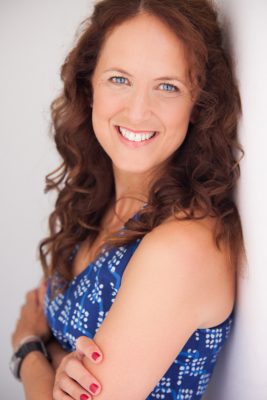 Melissa A. Volker was born in Port Elizabeth, South Africa, to an American mother and a South African father. She is a reader, writer, blogger and award-winning stand-up paddler who aims to tread lightly on our planet. A few years ago, while taking a break from a career in beauty therapy, she studied creative writing. She now writes romantic environmental fiction and blogs about writing and surfing. She lives in Cape Town with her husband and two children. Her first novel, Shadow Flicker, won the Strelitzia Award from the Romance Writers Organisation of South Africa in 2017 (given to the most promising manuscript), and her second novel, A Fractured Land, was published by Literary Wanderlust in the United States a year later. Karavan Press published new editions of both titles in 2019.