In light of the Discover feature here at Dragonfly, I began writing what would turn into three articles, between 2017 and 2018, about ecological weird fiction. This series was published at SFFWorld. My goal was to get familiar with what ecological weird fiction was, and could be.
Part I is an overview of this literary strangeness. Part II examines weird ecology in fiction up to the new weird (circa the 1970s). Part 3 covers more fiction in the new weird and explores how storytelling in the the Anthropocene might be an effective way to creatively handle hyperobjects such as global warming. Update: This series was later translated into Italian at ZEST Letteratura Sostenible.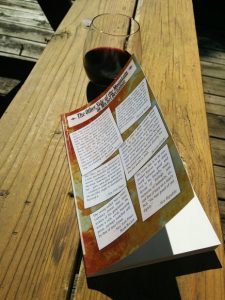 Some of the older stories covered in the series were:
Algernon Blackwood's The Willows (1907)
William Hope Jodgson's "The Voice in the Night" (1907)
Luigi Ugolini's "The Vegetable Man" (1917)
Michael de Ghelderode's "A Twilight" (1941)
Shirley Jackson's The Summer People (1950)
Michael Bernanos's The Other Side of the Mountain (1967)
I began this series by asking Reddit about the genre, and what books they'd recommend. I got some helpful insights.
The featured image is licensed for use and (c) Can Stock Photo / AlfaOlga