---
It is officially my favorite time of year. A tingle is in the air. Summer lingers, but things are slowly changing to magnificent colors. At the same time, we are reminded of the cycle of life as the meadow turns brown and the Queen Anne's Lace shrivels to a small shadow of its former blossoming self. The maples and oaks and other hardwood leaves are turning orange, red, golden. The grass is not yet covered in leaves. That will come in a matter of days or weeks. It's that tingle, a more positive cousin of the chill crawling up my spine as I read and watch the frightening stories of the season. My favorite is The Witch.
Increasingly, our world has more horrors than it seems it used to have. I admit to trying to escape reality, or at least compartmentalize it so that I don't get overwhelmed, and instead I like to pay attention to the changing seasons, the continuity that the seasons have always offered us. How I wish that were forever true, but it isn't and hasn't been for a while. It reminds me of an epigraph from Ali Smith's Seasons Quartet's Autumn: "Britain may have only 100 harvests left."
As usual, our life consists of work during the day and working outside on the weekends. Outdoor work is winding down, but we still have some stuff to do. When the corn is done and the last of the squash and beets are picked, we'll dig out the garden and winterize it. We'll also cover the strawberry patch with straw. And then it's just a matter of winter, which is coming! Lots of shoveling, keeping stocked up on firewood inside, and ensuring that we get the snow off the solar panels. We've already brought in our 400 feet of hose, which is what we use for watering our new trees during dry weather.
It's not all fun and games, for sure. We had a moth infestation over the summer, and now it's died down, but we were finding sometimes ten moths at night flying around inside and had no idea how they came in. Since we've moved here, we've also found four mice in the house. The first two got let in when a worker was here installing something and left the door open. The third happened the same way. The fourth, I think, came in with a load of firewood, so now I'm careful and check each log. We have some ethical traps, so, except for the first mouse that the cats killed, we just take them back outside and let them back into the yard.
Then the other day we saw some seed-infested poop on our sunroom front porch, and we'd not seen it before. Morgan finally shoveled it up, but was careful in case it was from a raccoon, since they carry  round worms (Baylisascaris procyonis) that can cause a rare but dangerous disease if inhaled or ingested. But I have not once seen a raccoon in our yard–unlike where we used to live on the west coast where we typically had families of raccoons nearby. So, it could have been coyote poop as well. No "raccoon latrine" followed, which was good–but occasionally at night we've been hearing some nearby yip-yips or howling. When I say that not all is fun and games, I mean, having coyotes nearby is actually cool. I used to live near a community of them in southern California, and the sounds at night were beautiful, and sometimes I'd see them on the trail. It's just that we have to be ever aware of nearby animals and ensure that they're not coming in and that we respect them while in the wild. We did have our house and attic checked a few weeks ago because Morgan was afraid a bird had gotten in, but there were no signs of animals up there.
At night, we often have a bonfire or just sit out on the deck with the smaller fire and watch the deer and then the stars.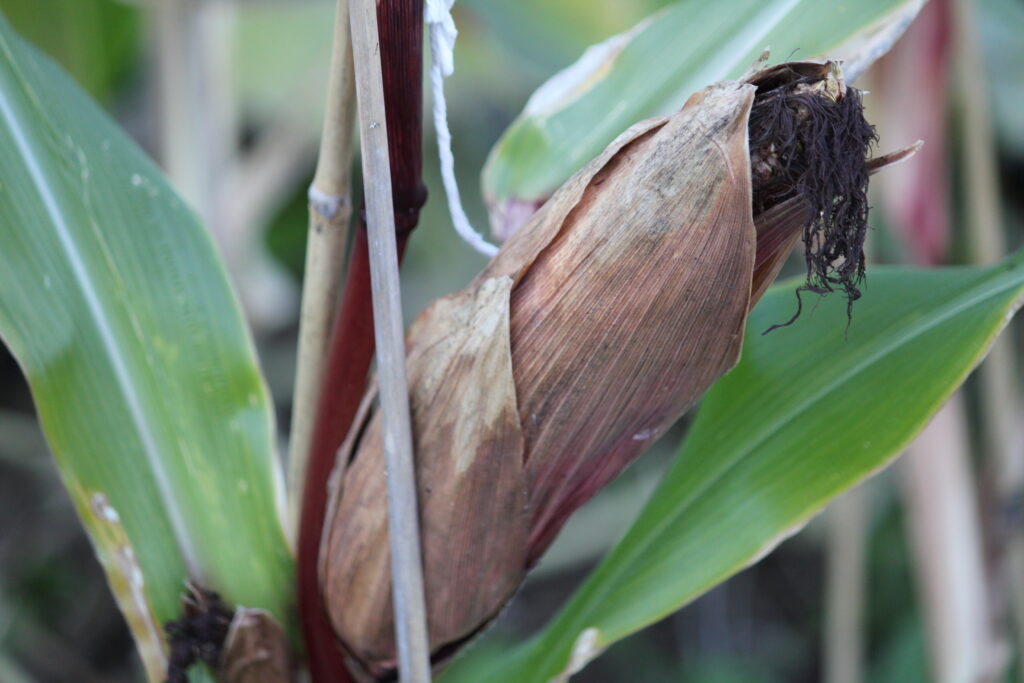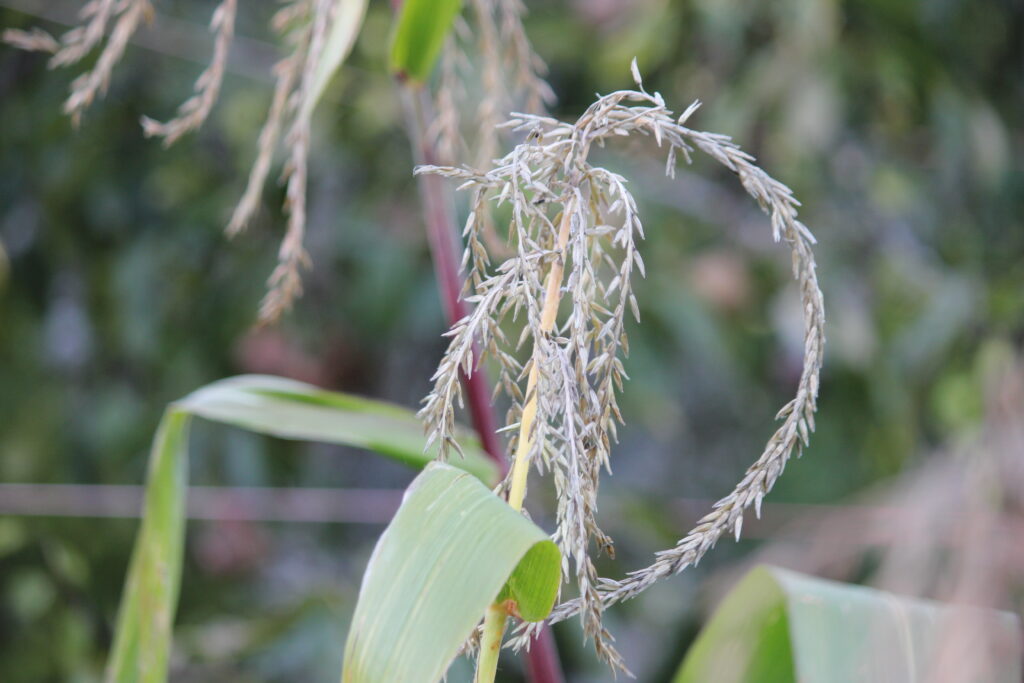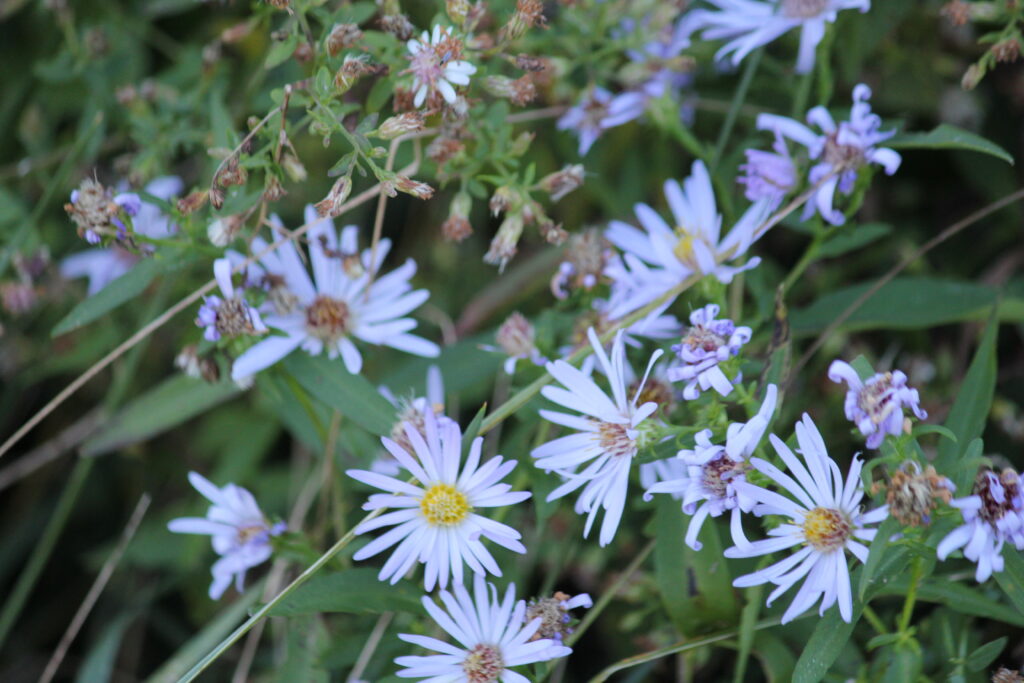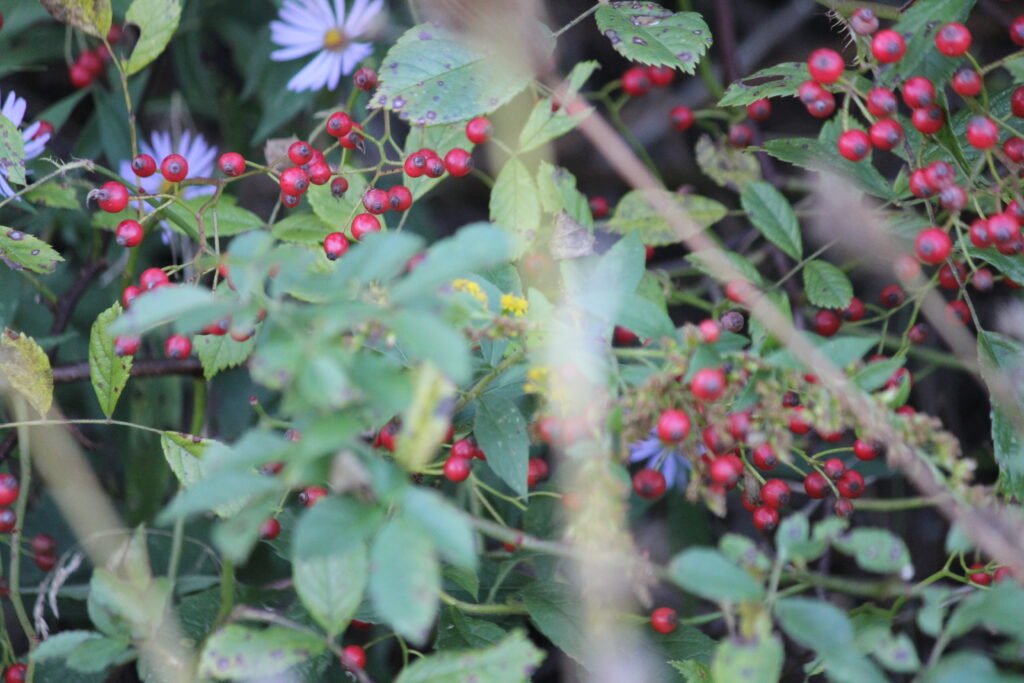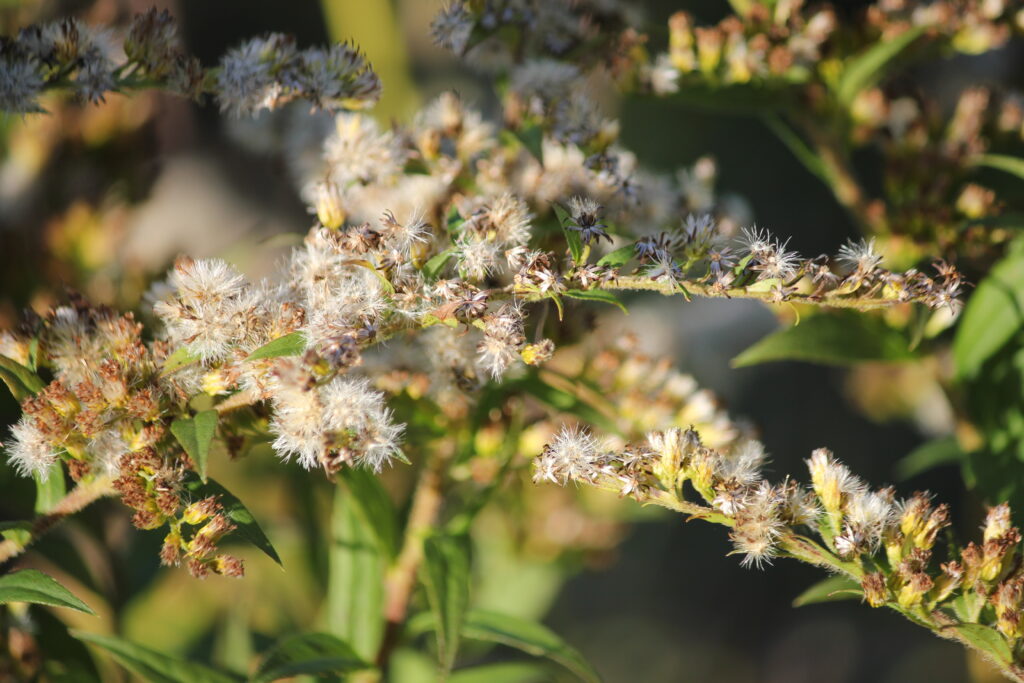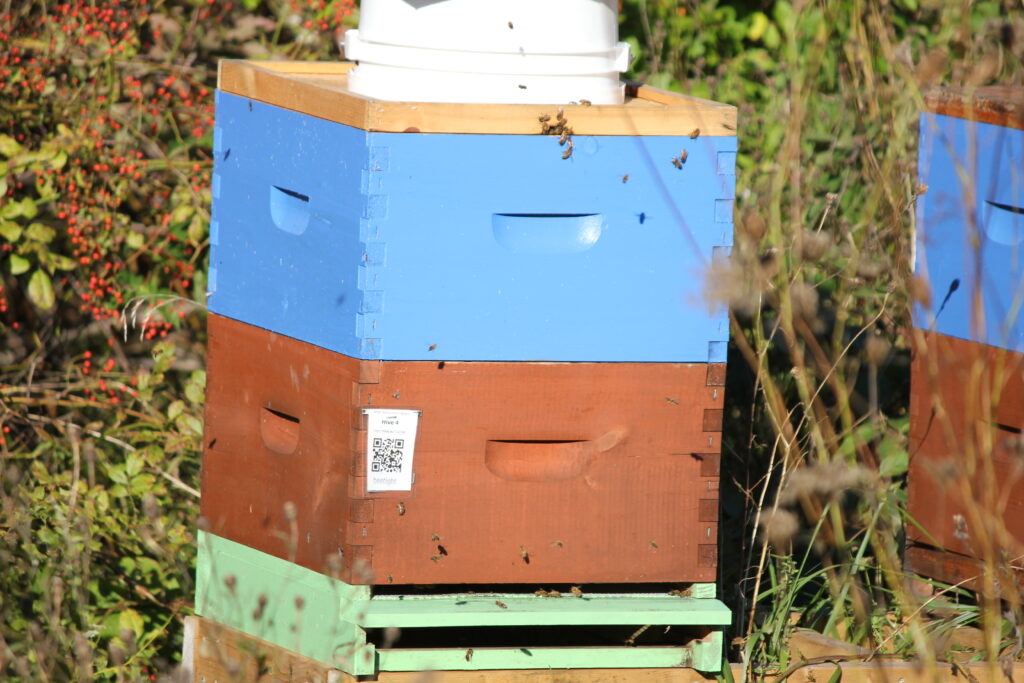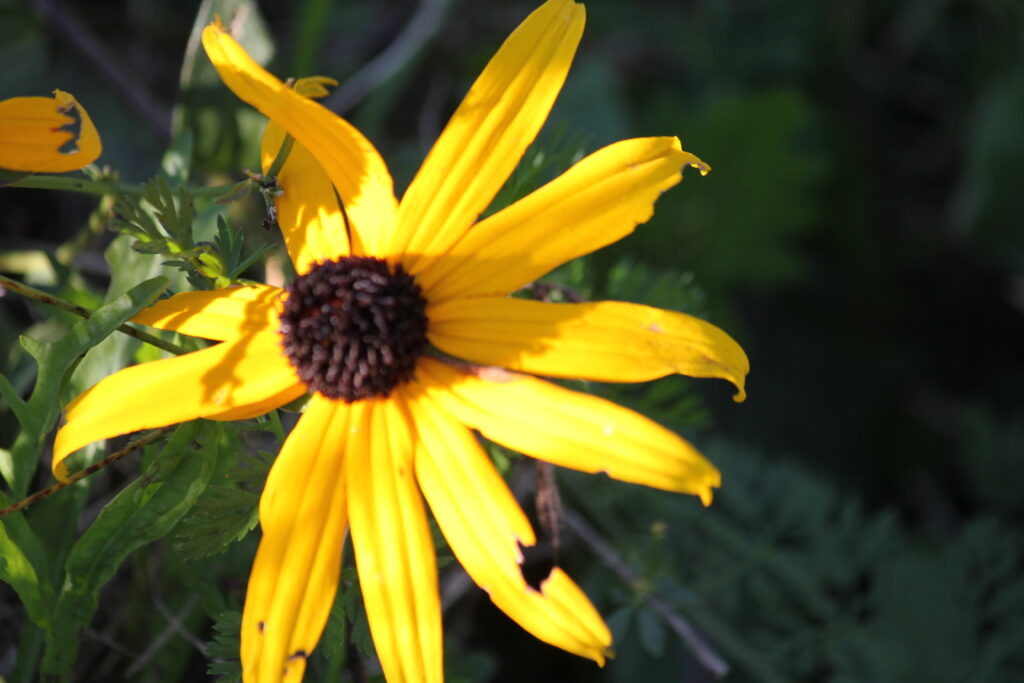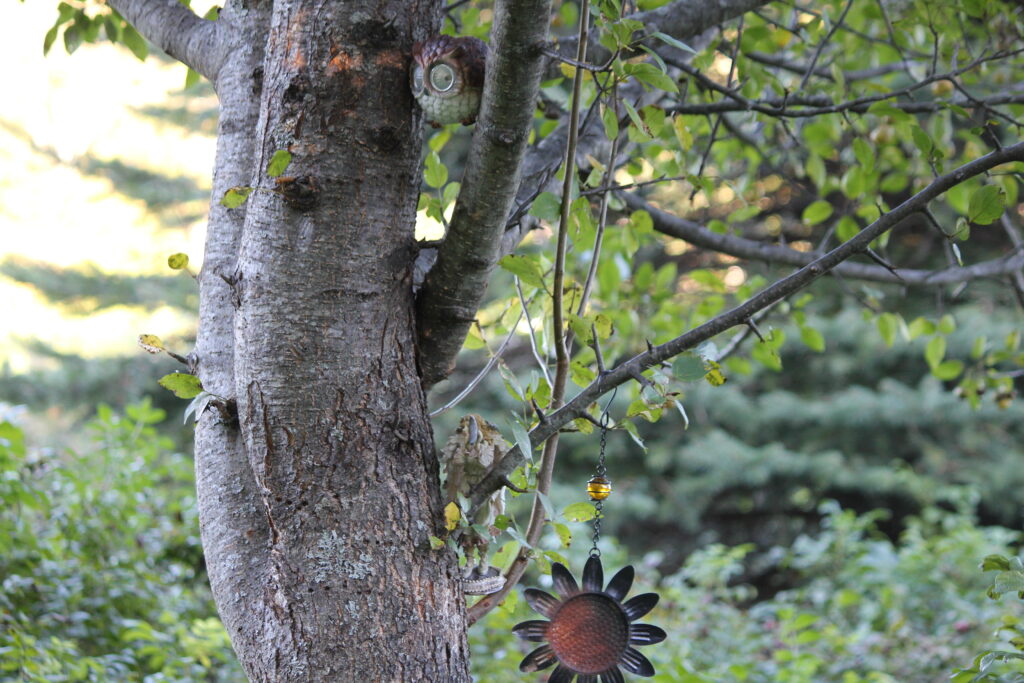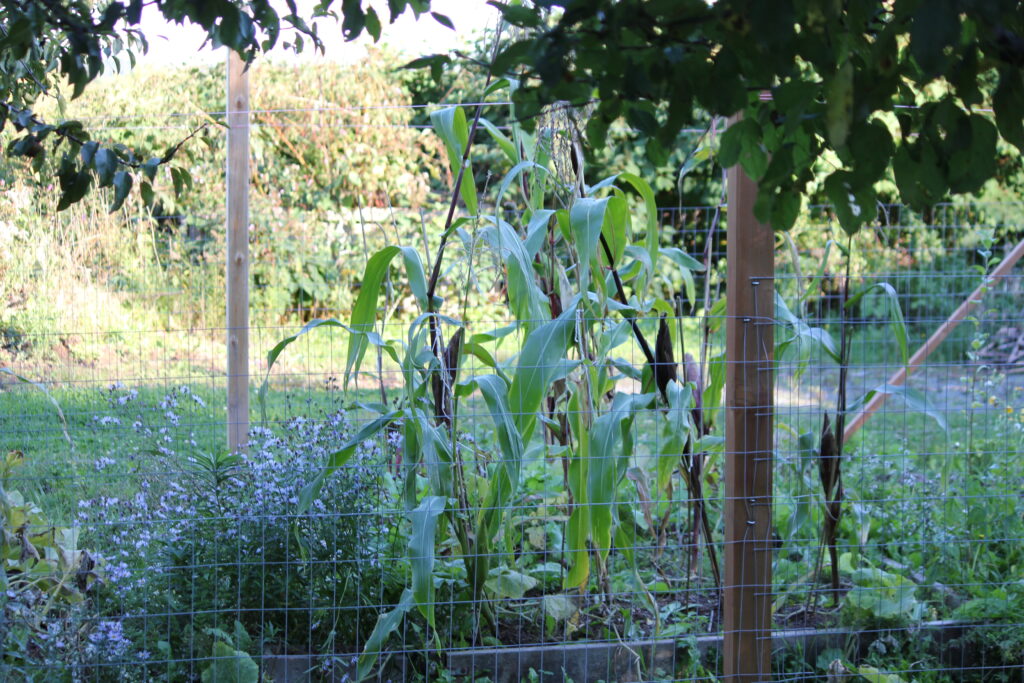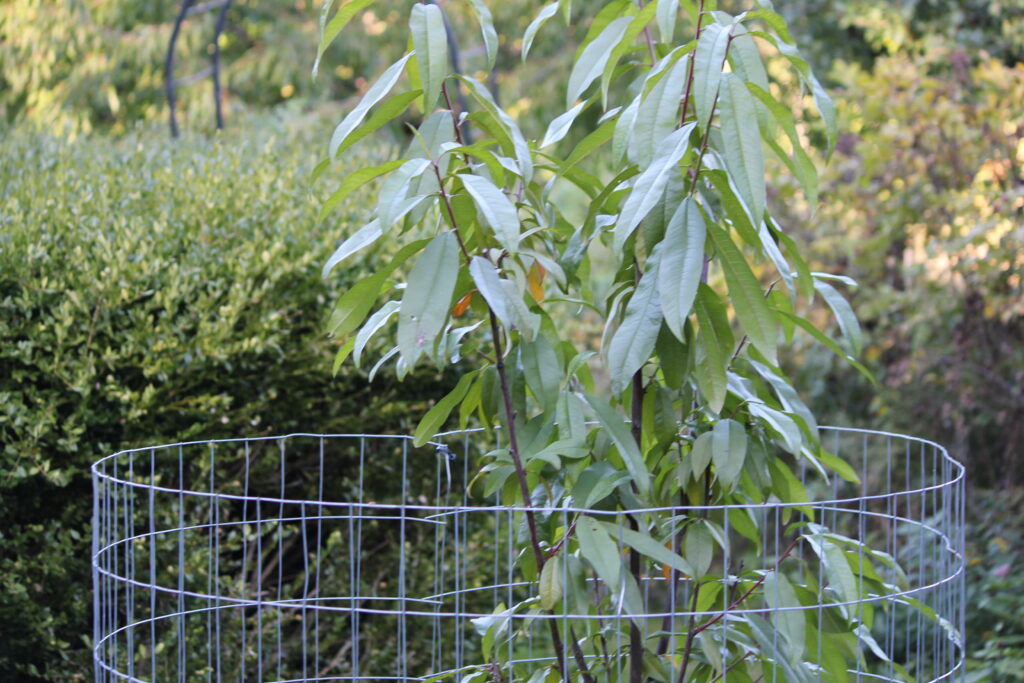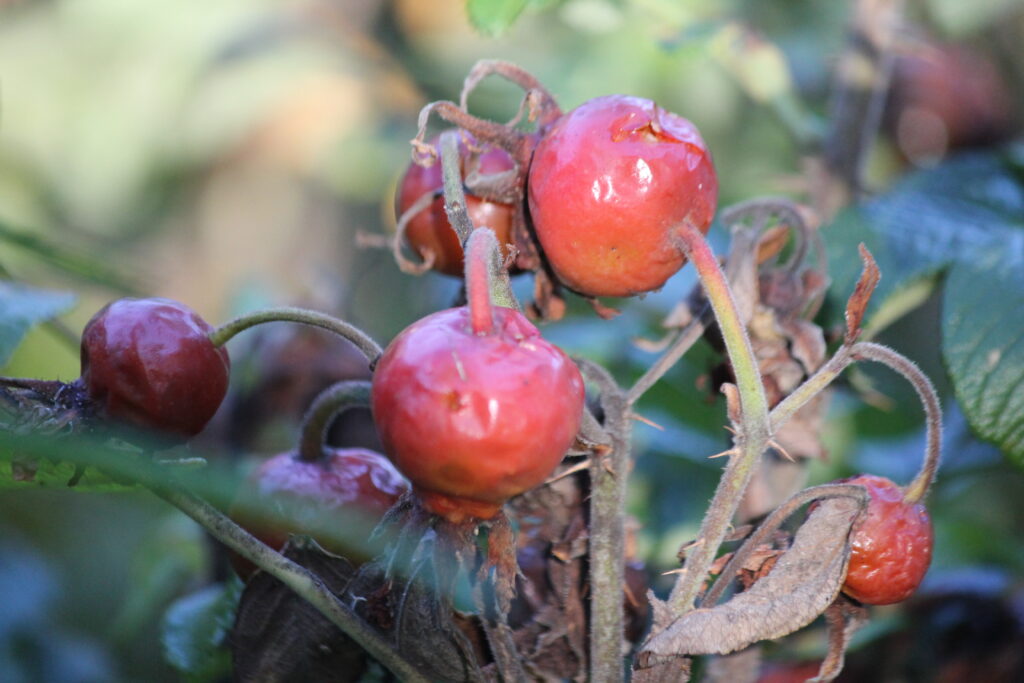 Ongoing list of stuff in our backyard.
Flora:
Forsythia
Wild grapes
Daffodils
Poppies
Roses (several varieties, including a German one)
Spruce
Red maple
Sugar maple
Norway maple
Oak
Pine
Boxwood
Dogwood (edging all away around the back 1/3rd acre)
Apple tree
Pear trees
Cranberry bush
Burning bush
Butterfly weed
Cherry trees
Viburnum snowball bush
Dandelions
Grasses (various)
Rose of Sharon (hibiscus)
Himalayan balsam
Poppies
Bamboo
Cedar bush
Wild strawberries
Rhododendron
Wild mustard
Solomon's Seal
Hosta
Thistle
Purple clover
Mushrooms
Geranium (including Dusky crane's bill)
Columbine
Johnny Jump Ups (violet)
Dames Rocket
Maule's Quince
Moss phlox
Forget-me-not
Spurge (not sure whether swamp or cushion)
Buttercups
Tulips
Peonies
Black elderberry
European dewberry
Trumpet honeysuckle
Fragrant Plantain lily
Daylily
Sunflowers (branching Sonja)
Queen Anne's Lace
Purple faerie foxglove
Wild lupin
Black-eyed Susan
Big-leaf aster
Virginia creeper
Fauna:
Pheasant
Squirrel
Shrew
Field mice
Groundhog
White-tailed deer
Wren
Goldfinch
Robin
Blue jay
Cardinal
Crow
Raven
Song sparrow
Seagull
Hummingbird
Garter snake
Beetles
Crickets
Ants
Black flies
June bugs
Moths
Butterflies (cabbage, etc.)
Frogs
Spiders
Slugs
Snails
Earth worms
Inch worms
Midges
Beetles
Grasshoppers
Wasps
Hornets
Honey bees
Trees and bushes we planted in 2020:
3 sugar maples
2 butternut
3 black walnut
3 hackberry
2 sour cherry
3 plum
4 burr oak
4 swamp white oak
4 Russian white oak
Newly planted in 2021:
Pawpaws
Blueberries
Mulberries
Gooseberries
Haskaps
Mountain ash (Rowan)
Lilacs
Peach
Strawberries
Rhubarb
Garden veggies and fruits (new in 2021):
Strawberries
Corn
Green beans
Squash
Onions
Green onions
Turnips
Beets
Leaf lettuce
Mountain mint
Russian taragon
Lemon mint bergamot